Overall world failure in resolving the Rohingya crisis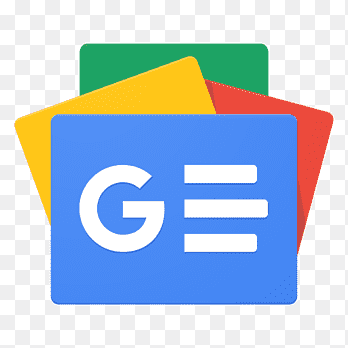 For all latest news, follow The Financial Express Google News channel.
The World Refugee Day in the third week of June witnessed massive rallies all over the world generated by those who had become refugees-- having had to flee their places of residence in different countries and seeking shelter in other countries. There was general criticism of the global apathy and inaction pertaining to this unfortunate scenario.
We in Bangladesh also saw huge rallies being held by Rohingyas in 29 camps in Ukhiya and Teknaf Upazilas within the perimeter of Cox's Bazar demanding that they should be allowed to safely return to their homeland in Arakan, Myanmar with dignity. They also reiterated the greater proactive involvement of the United States, the United Kingdom, the United Nations and the European Union within this repatriation effort and process.
It needs to be mentioned here that on June 13, Noeleen Heyzer, six months into her appointment as Special Adviser on Myanmar to United Nations Secretary-General António Guterres addressed the United Nations General Assembly and indicated that she was focusing on spurring peace talks through Asean and changing Myanmar's policies toward the Rohingya - two efforts that would benefit from more global involvement. "My consultations with EAOs [ethnic armed organizations] have also highlighted the need for the international community to be better aligned with ground realities," she said. This appears to have similarities with the demands made by the Rohingyas.
Analysts have noted that the evolving socio-political situation in the Ukraine and the global attention being given to that crisis within the European matrix appears to have persuaded the Rohingya community of more than 1.1 million -- who have sought shelter in Bangladesh -- that time has come to draw attention of the world, once again, to the absence of the required solution pertaining to their repatriation over the last five years.
This sense of urgency among the Rohingya community appears to have grown because of the ripple effects of the Ukraine crisis. Disruptions in supply chains have meant that the cost of getting aid to communities has increased at a time when pledged funds are being diverted to regions of "greater concern." This has led some civil society representatives to observe that despite global commitments, refugees all over the world are not being treated equally. Right now, of the US Dollar 881 million needed to respond to the needs of Rohingya refugees in Bangladesh, only 13 per cent has been funded, amounting to less than 30 cents per refugee per day.
It may also be recalled that on June 11, while addressing the IISS Shangri-La Dialogue in Singapore, Heyzer stressed that the worsening security and humanitarian situations needed to be addressed at all levels, from local to global. In her remarks in Singapore, she also called for more attention to the urgent need to support and protect Myanmar's women and children. In this effort, she is working with Retno Marsudi, Foreign Minister of Indonesia, a former diplomat and the first woman to hold the position in Indonesia.
On June 14, Michelle Bachelet, the UN High Commissioner for Human Rights, also focused on the situation in Myanmar. Addressing the Human Rights Council, Bachelet, who has just announced that she will not seek a second term, not only blamed the Myanmar military for at least 1,900 targeted killings since the coup carried out 18 months ago but also observed that "there are reasonable grounds to believe [this is a] commission of crimes against humanity and war crimes."
Myanmar's rulers on June 17 immediately discarded criticism of their human rights record by the United Nations, accusing the organisation's Human Rights Chief of "interference" in the country's internal affairs. In a statement, Myanmar government, as expected, has also rejected the "one-sided and unfounded statements" at the UN's ongoing Human Rights Council in Geneva. Such a response has underlined that repatriation of Rohingyas to their homeland is not going to happen soon.
It would be pertinent at this point to recall that the Rohingyas have continued to suffer discrimination since Burma's independence in 1948. They were denied citizenship under the 1982 Myanmar nationality law and have faced restrictions on their freedom of movement, access to state education and civil service jobs. The legal conditions faced by the Rohingya in Myanmar have been compared to apartheid by some academics, analysts and political figures, including the late Nobel laureate Bishop Desmond Tutu, a South African anti-apartheid activist.
Crackdowns on the community began in earnest following the 1962 military coup, with periodic purges that drove refugees to flee to Bangladesh or to safety in internally displaced persons (IDP) camps in 1978, 1991-92 and 2012. At this point in time, the Rohingya community is effectively split between refugee camps in Bangladesh and Internally Displaced Persons camps in Rakhine State.
However, it was the brutal Myanmar military crackdown on the community in 2017 that prompted a mass exodus of over 700,000 people to Bangladesh. This mass displacement of Rohingya not only led the International Criminal Court to initiate investigations regarding crimes against humanity but also led to the International Court of Justice discussing factors that potentially were associated with alleged genocide.
Filippo Grandi, the UNHCR has recently spent five days in Bangladesh in May to assess the current situation of the Rohingya problem. The UN News has reported that after visiting refugee camps in Cox's Bazar and Bhasan Char Island, in the Bay of Bengal, Grandi observed that "the world must remember" that Bangladesh has been facing the crisis created by the Rohingyas and has been hosting them for the last five years.
Mr. Grandi also lauded the Bangladesh government's leadership in making important strides in their response to the Rohingya presence. He has also observed that the humanitarian response on the part of the Bangladesh authorities in assisting nearly a million Rohingyas has made it a priority partner for UNHCR. He has also pointed out that "continued international support is crucial to provide life-saving assistance and building hope." The UN High Commissioner has also noted that Rohingya lives depend on "how the international community responds in caring for them," and that international support was vital, "including flexible funding to protect the Rohingya until they can safely return home."
In this regard one must also refer to the opinion recently given by the Bangladesh State Minister of Foreign Affairs Mohammad Shahriar Alam who told a public gathering that the Rohingya crisis needs to be seen as a global and collective problem rather than a local one. He also observed that "Bangladesh alone cannot look after one-million-plus Myanmar nationals. That is why foreign support is crucial and necessary."
One cannot discuss the Rohingya issue without also referring to the evolving widening divide within ASEAN-- over how to handle Myanmar. This, according to many strategists, is threatening to affect and further diminish the group's influence. In this regard reference has been made to how, early this year, Hun Sen, the authoritarian Prime Minister of Cambodia since 1985, defied a post-coup ASEAN prohibition against official travel to Myanmar to meet Gen. Min Hlaing. This meeting between Hun Sen, current Chair of ASEAN and the controversial Myanmar leader provoked considerable outrage from other ASEAN governments. Malaysia's Foreign Minister, Saifuddin Abdullah, was the most vocal critic, followed by officials in Singapore and Indonesia. Singapore's stance was unexpected and this led Alan Doss, former UN Under Secretary-General to observe that contrary to Singapore's usual habit of tending to be quite conservative in commenting on other countries' civil affairs, this time they had stayed away from their past practice and were "willing to really push forward and seek a more activist confrontation with what happened in Myanmar." However, Thailand and Vietnam, both regionally powerful countries, stayed mostly quiet.
This evolving diplomatic engagement within ASEAN has evolved further in the recent past with General Mya Tun Oo, Myanmar's military-appointed Defence Minister joining a meeting of his Southeast Asian counterparts on June 22, 2022. This happened despite pressure from some countries in the regional bloc and pro-democracy groups to exclude the Myanmar junta and their representatives from ASEAN gatherings. It may be noted here that General Mya Tun Oo is the most senior Myanmar official to attend a ministerial meeting of the Association of Southeast Asian nations (ASEAN) since the junta was sidelined late last year over its failure to honour a peace plan agreed with ASEAN.
Divisions persist within the 10-nation ASEAN bloc over how to deal with the military forces that seized power in Myanmar last year and has since then led a bloody crackdown against its opponents. The media has reported that the Malaysian defence ministry has said that even though this latest meeting involved the military government, "this does not mean Malaysia recognises the (junta) as the legitimate government of Myanmar".
Cambodian Defence Minister Tea Banh has however pointed out that the Myanmar General's presence indicated a unified bloc. In this context, Banh has also noted that this gathering will also include exchange of views between all 10 Southeast Asian defence ministers and their Chinese and Japanese counterparts virtually. Details of the Defence Ministers' discussion have not been made available but a Joint Statement shared with the media has suggested that all of the participants had pledged support for efforts to "bring about a peaceful transition to normalcy in Myanmar".
Democracy activists in Myanmar and elsewhere have however raised concern that effort to engage with the junta is one step towards legitimising it.
Nevertheless, before one concludes assessment of the current changing scenario, one still has difficulty in understanding why did Aung San Suu Kyi, the elected head of a civilian government and a Nobel Prize winner go to the International Court of Justice in The Hague in December 2019 to defend her country from charges of genocide against the mostly Muslim Rohingya, brought by Gambia on behalf of the Organisation of Islamic Cooperation?
Five years on, the world appears to be still failing to agree on an acceptable solution to the Rohingya crisis.
Muhammad Zamir, a former Ambassador, is an analyst specialised in foreign affairs, right to information and good governance.

[email protected]