Pipeline projects and BPC's handling of petroleum products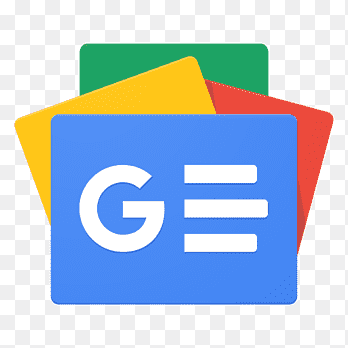 For all latest news, follow The Financial Express Google News channel.
Bangladesh-India friendship pipeline for carrying diesel oil was jointly opened through video conference by the Prime Minister of Bangladesh, Sheikh Hasina and the Prime Minister of India, Norendra Modi on March 18, 2023. Prime Minister Hasina hoped that 'the pipeline will play a significant role in protecting energy security of our people and quicken the country's development.' She added further that 'the people of India and Bangladesh will benefit in many ways with the opening of the pipeline.'
As per published information, approximately 90 lakh liters of diesel was imported via the cross border pipeline soon after the formal opening ceremony of the Siliguri-Parbatipur pipeline. The 131.57 km cross-border pipeline connected Siliguri in West Bengal, India and Parbatipur, Dinajpur of Bangladesh. Of the total lengths of the pipeline, 126.50 km is built in Bangladesh with a cost of Taka 306 crore and the remaining part is built in Indian territory. Earlier in 2017, Bangladesh and India signed an agreement for building the pipeline project (with Bharat Petroleum Corporation Ltd.) for speedy delivery of diesel oil from the Indian Numaligarh Refinery near Siliguri to Parbatipur depot of Bangladesh Petroleum Corporation (BPC). The physical construction of the pipeline started in 2018. The Siliguri-Parbatipur pipeline is designed to transport one million tonnes of diesel annually (initially the pipeline will deliver approximately 300,000 tonnes of diesel annually to Bangladesh and the amount of supply will gradually increase) with a significantly cheaper transport cost compared to other alternative transportation options. BPC estimates that the pipeline will enable to save oil transportation costs by approximately US$6 per barrel. In addition, the pipeline will reduce the duration of diesel transportation time (from BPC's Chattogram depot to Parbatipur storage facilities) from 12 days on average to 2 days. Also, the pipeline will help BPC import diesel uninterrupted and reduce significantly pilferage and other losses.
BPC used to supply diesel from Chattogram to northern districts of the country including at Parbatipur depot via Mongla-Khulna through rail to Parbatipur. Bangladesh Railway's capacity constraints used to limit petroleum transportation at a desired pace. BPC earlier imported from India diesel for Parbatipur depot via rail transport. Approximately, 16 northern districts get diesel supply from Parbatipur depot. During natural calamities and political unrest in the country, diesel supply chain for the northern parts of the country faced major challenges. The Parbatipur-Siliguri pipeline will help establish an alternative supply source free from surface and river transportation interruptions.
BPC has been supplying petroleum products (diesel, furnace oil, kerosene, jet oil, petrol and octane, LP gas and Lubricating oil) all over the country since 1976. There was only 1.1 million tonne demand for liquid petroleum products in the country in 1976. With the increased economic activities demand for liquid petroleum products has increased manifold. In 2021-2022 financial year, BPC supplied 6.915 million metric tonnes of the petroleum products ( 70.15 per cent diesel, 8.27 per cent furnace oil, 6.46 per cent petrol, 5.72 per cent octane, 1.25 per cent kerosene, 6.19 per cent jet oil and 2.26 per cent other oils). Projected demands for liquid petroleum products will increase to 7.3 million tonnes. So far, only 8 per cent of the liquid petroleum products' supply comes from local sources and the balance 92 per cent is imported. The major consumer of liquid petroleum products is the transport sector (61.61 per cent) followed by 16.64 per cent agriculture, 5.49 per cent industries, 12.77 per cent power sector, 1.31 per cent domestic and 2.18 per cent others. Therefore, maintaining uninterrupted supply of petroleum products is extremely important. Currently, BPC supply is managed by using river transport (74.52 per cent), rail (7.96 per cent) and road (17.52 per cent) transport means. But the existing transportation networks face various challenges (navigation problems during dry season, accidents and unpredictable road conditions and political unrests) and delays (for the nature of the transport, handling) and pilferages.
BPC has been trying to minimise the existing challenges of petroleum transportation and supply. The cross-country pipeline for supply of diesel from India from Siliguri to Parbatipur is one of such initiative. There are other moves in progress. A 237. 71 km long 16 inch diameter pipeline from Chittagong to Godnile (Naraynganj) has been progressing fast. The said pipeline project is designed to connect Patenga (Chattogram)-Godnail (Narayanganj) petroleum storage tanks. Published reports suggest that nearly 50 per cent of the work for the pipeline project has already been completed. The pipeline project will have an extension from Godnile to Fatullah (8.29 km long 10 inch diameter pipeline) and Cumilla to Chandpur 59.23 km long and 8 inch diameter pipeline to transport fuel oil (diesel).
BPC has been implementing 2 separate pipelines (17 km long pipeline for transporting jet fuel from Pitalganj near Kanchan bridge of Shitalakhya river to Kurmitola (near Hazrat Shahjalal International airport) and 110 km long (73 km onshore and 37 km offshore) pipelines under the single-point mooring (SPM) system to carry imported crude oil and refined petroleum from the carrying vessels to Chattogram Eastern Refinery's storage facilities. SPM systems will help BPC help to avoid transshipment of imported petroleum (from large vessels to small vessels) and reduce cost and time for liquid petroleum transportation. The SPM facilities will help BPC significantly reduce time for unloading petroleum carrying vessels and controlling system losses (including pilferage of oil).
These pipelines and associated infrastructure will enhance BPC's operational capacity and its management flexibility and accountability in petroleum products import, handling and marketing in the country.
Mushfiqur Rahman is a mining engineer.
He writes on energy and environment issues.