According to the Bangladesh Government's ICT Division, there are well over 500,000 active freelancers currently residing in the country. In 2019, this made Bangladesh the country with the 8th largest number of freelancers globally.
Although payment rate for freelancers from developing countries like Bangladesh is comparatively low, one can still earn up to USD 50 dollar or more from offshore freelance jobs with high level skills and experience.
While freelancers work on a contractual basis with and for other organisations, they can avail offshore freelance jobs with required skills and experience. Many companies outsource certain services or parts of their production process to developing nations where they have a better bargain for their money. This low-cost labour opportunity, apart from the skilled group of individuals, is what gives countries like Bangladesh an edge when it comes to the freelancing market.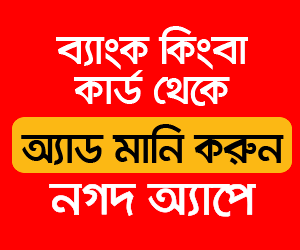 Skills on Demand
Some of the most highly valued freelance skills today include web development, SEO optimisation, digital marketing, graphic designing, content writing, translating articles and so on. However, there is a plethora of other well-defined skill sets on every freelance marketplace online. It is crucial to do a sufficient level of research regarding the various marketplaces to find out what sort of skills are searched by clients and which online platform will help leverage one's own individual abilities.
Where to find
There are currently numerous marketplaces available in the country for individuals interested in the field including Fiverr, Upwork, Peopleperhour and freelancer.com, etc. Visiting the sites thoroughly and going through the requirements is a primary need. In some cases, by looking into the profiles of those already affiliated with the marketplace, it is possible to figure out which skills are in demand and are likely to have the most job offerings and better pay.
However, it is important for people to select the skill that they can naturally relate to. Just because another skill seems to garner better jobs does not, by any means, suggest that it would do the same for everyone.
Never rush
Zakaria Tasrik is a first-year student of Robotics and Mechatronics at the University of Dhaka. He has been working as a freelance 3D artist on Fiverr since 2020. While sharing his experience, Tasrik mentioned, "When I first identified the field of work, I was interested in developing my skills in that specific area which made my work much more encaptivating to me".
Whatever skill set an individual chooses to work on must be optimised. Some of the methods Tasrik claimed that worked for him included completing relevant courses online, reading up blogs and articles, and watching youtube videos on related topics. Well, Tasrik didn't forget to warn about learning satisfaction. One must not begin working till s/he is satisfied with his/her skills.
Making a profile
Then comes the part of setting up a profile on the platform. While doing this, there is nothing wrong with taking some level of inspiration from others working on the same platform in order to learn how to highlight one's abilities and offerings. But it is crucial to remember that these claims must match the individual's own abilities.
When the profile is properly set up to represent one's skill set and portfolio, clients will reach out through the medium or the individual will be able to bid on certain work projects. Afterwards, it's all about working diligently and clearly communicating with the client to completely understand what is expected. This will help to build a trustworthy and professional reputation in the marketplace.
The process of progress goes on
It is always important to remember that no job will be satisfying enough in the long run if the offerings are not incentivised over time. Offshore freelance jobs are always very competitive and one has to constantly improvise skills to stay relevant.
In many cases, people wish to separate themselves from the online marketplaces and build their own businesses using their contacts and loyal clientele from their freelancing days. What comes next depends on what the person wants to do with their skills in the future. However, the key thing to remember on one's freelance journey is to keep working on oneself and not losing track of where they are right now and where they want to take themselves in the near future using their skillset.