Contribution of renewable energy in the country's energy balance has been insignificant (approximately 2 per cent for grid connected power generation) so far. Sector experts have been analysing the reasons. The Renewable Energy Policy 2008 had set a target to generate 10 per cent electricity from renewable sources by 2020. The Sustainable and Renewable Energy Development Authority (SREDA) under the Ministry of Power Energy and Mineral Resources of the government has realised the necessity to revisit the policy and upgrade it. For the purpose, SREDA has initiated for engaging consultants to assist in revising and streamlining the policy on renewable energy development in the country.
During the last one decade, a lot of technological developments have taken place in the renewable energy sector. There have been impressive and diverse experience in implementing projects on renewable energy development both regionally and globally. Major economic powers of the world have been trying to promote various initiatives to enhance the role of renewable energy in their energy balance. As an example, the government of USA has set targets to reduce Green House Gas (GHG) emission by 50-52 per cent (taking the base line of the year 2005) within 2030 and has been trying to stop GHG emission within 2035 due to fossil fuel use for power generation. The 17 global contributors to GHG emission (who account for approximately 80 per cent of GHG emission in the global atmosphere) and many other countries have been trying to attain net zero carbon status within 2050-2060. The visible impacts of global warming and its disastrous impacts on environment, economy, health and sustainable development have been the triggering factors to push the global leaders to reduce carbon and other GHG emission.
Unfortunately, fossil fuel based power sector remains the major contributor to GHG emission. Renewable energy use can significantly reduce or eliminate the GHG emission and secure sustainable development. The diverse renewable energy technology available in the world can contribute to reduce high dependency on fossil fuel based power and industrial development in the world.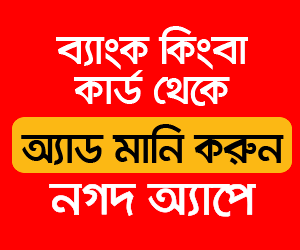 The technology for sustainable and renewable energy is available and Bangladesh has its political commitment to attain sustainable development, secure affordable and reliable energy access to all of its citizens. Bangladesh aspires to attain a target for 40 per cent electricity generation from renewable energy sources within 2041. Already Bangladesh has reached 99 per cent of its target to ensure access to electricity of all of its citizens during this year. The installed capacity (grid connected) to generate power (mainly with fossil fuels) has reached nearly 22,300 MW. The major share of electricity generation is dependent on natural gas (52 per ent), liquid fuels 33 per cent (furnace oil and diesel) and coal (8 per cent). The Policy makers have been aware that there is no alternative to development but increasing power generation (and distribution) and securing fuel diversity. Development of renewable energy is one of the key strategies of fuel diversity programme of the government.
In line with the government policies, various projects have been promoted both in public and private sectors to add off-grid and grid connected power based on renewable energy sources (mainly solar and wind). Bangladesh Bank, the Central Bank of the country has announced in December 2020 its sustainable finance policy for lenders and made it mandatory for 2 per cent all the loans by the banks and other financial institutions for devoting to renewable energy facilities and 'green projects'. The Central Bank further announced that the achievements of the banks and financial institutions in 'green banking and sustainable financing' would be taken into consideration in their rating.
However, sector experts who participated in a seminar titled 'Access to Sustainable Finance for Green Energy' organized by the Bangladesh Solar and Renewable Energy Association (BSREA) held on 08 August 2021 in the capital said that the 'key to promoting green energy is the availability of low cost and easily available loans'. Entrepreneurs involved in renewable energy business and the representatives of the Banks, SREDA also echo the same feeling. They have identified a number of impediments in securing easy and low cost loans for developing the green and renewable energy projects in Bangladesh. These include-- lack of awareness and understanding among the field level bankers (and various government authorities) for assessing the importance of financing the green energy projects, absence of guidelines for the commercial banks to assess green and renewable projects (causing the ground level bankers to assess green and renewable projects in line with other commercial projects for financing), high rate of interests for loan (Bangladesh bank allocates at 5 per cent for refinancing and at the borrowers end the loan interest reaches about 6-7 per cent), absence of Bangladesh Bank's monitoring mechanism to confirm whether the commercial banks have been complying with the regulator's instructions/policy for securing the mandatory financing for green and renewable energy projects. Besides, there is no dedicated fund created by the banks so far for renewable energy project financing.
The people engaged in renewable energy and green projects have appreciated the government's endeavours to enact the Renewable Energy Policy 2008 but soon started to realise that the said policy lacked the specific road map and action plan for attaining the targeted 10 per cent power generation from renewable energy sources sustainably. There are bottlenecks for obtaining licences and permissions (like any other commercial project development in the country) for renewable energy projects (as reported, there are requirements for at least 30 different permissions/approvals for green project development) which impede the project proponents to accelerate implementation of the renewable/green energy projects in the country.
The increasing dependence on costly imported fossil fuels (with huge government subsidies) for power generation and the cost of environmental degradation as a consequence offer little concern to conventional power producers; since they have been getting many fold incentives and habitual support from various regulators. The environmental dividends of green projects implementation are not always understood by various regulators/authorities and the lending agencies in the country.
Commercial Bank executives usually express their reservations for loan financing and investment risks as the green and renewable energy project proposals do not always look attractive in the assessment scale of conventional commercial projects. The commercial bank executives therefore ask for risk sharing instruments and ask the government to take the key responsibilities for financing green and renewable projects. Some senior bankers consider that the establishment of development banks will help finance renewable and green projects in the country in a faster pace.
SREDA Chairman Mr. Alauddin considers that there are necessities for building awareness and importance for green energy project financing not only based on their financial parameters but also for their environmental and social benefits.
While I asked the BSREA Chairman Mr. Dipal Barua on the above, he opined that the Bangladesh Bank's mandate for 2 per cent loans for the green projects was not enough to improve the situation in the near future. He feels that there is a need for action oriented concrete road map for implementation of green and renewable energy projects from the government. In addition, he considers that the Central Bank should create a special fund (for refinancing) so that commercial banks eagerly come forward for rendering supports for financing renewable energy projects at a reduced interest rate following less complicated disbursement process, arrange to train the mid-level bankers and regularly monitor their performance in disbursing mandated loan (maximum at 5 per cent interest at the borrower's end) to the entrepreneurs. He further suggests that the non-performing bank's green financing fund should be returned to Bangladesh bank within specific time limits. Mr. Dipal C. Barua further considers that the private sector investors should diversify their renewable energy project models and improve capacity for implementation of the projects.
Mushfiqur Rahman is a mining engineer, and writes on energy and environment issues.