In today's era of escalating competition, service quality is a fundamental asset for businesses to gain, retain, and extend market share, especially in a highly competitive industry such as retail banking. Reviewing the local and global trends, retail banking appears to be a key growth driver in the future. In Bangladesh, not only can it reach a wide variety of customers across the country; it can be said with some confidence that retail banking is going to be the driver of growth for the country's banking sector in the near future as dependency on corporate banking is waning because of the rise in non-performing loans.
The concept of service quality, world-wide, has been a key driver for organisations that aspire to differentiate themselves and gain a larger market share. By understanding the important service quality attributes (reliability, responsiveness, assurance, empathy and tangibles) that customers seek, banks that are able to keep abreast of the needs of their clients, can build a formidable competitive advantage. In the banking industry, banks that offer quality service have generally maintained a substantial competitive edge over their rivals.
In an era of deep uncertainties, when the anxieties of customers have proliferated sharply, an exploratory study conducted at the Institute of Business Administration (IBA) showed that "customer care" stands out as a powerful variable driving customer satisfaction in the retail banking industry. Because "customer care" is a complex variable, to operationalise it for possible use by the banking industry, it was necessary to break it down to its discernible components. We found twelve elements that were largely responsible for depicting this somewhat complex concept. Four of the twelve elements are as follows: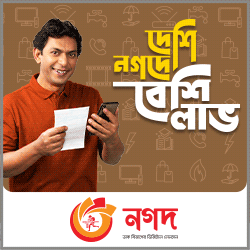 [1] The bank staff sincerely tries to solve customers' problems
[2] The staff is clear when communicating
[3] The staff provides prompt service
[4] The staff is helpful
When customers rate the twelve components of "customer care" high (on a scale we found psychometrically reliable), it reflects that the bank is customer focused and poised to deliver a high level of customer satisfaction. When the ratings on the twelve components are low, it is time for a particular bank to start worrying. Customers who have many options to choose from have little patience for insincerity, poor communication, delayed service, and unhelpful behaviour. But worrying will not help; what will help is sustained action.
We recognise that the attributes are intangible and not easy to shape or develop. The task is to make the intangible tangible! The required attributes are usually reflected in the "nature" of the people or staff that are hired, but they must also be cultivated, reinforced continuously, and monitored by management so that "customer care" becomes the DNA of the banking establishment. For a retail bank to successfully deliver and position itself as a "customer care" establishment, it must also invest substantially in training the frontline staff where the actual "encounter" takes place with the customer. This is where a customer forms her/his opinions and where a retail bank (or other service establishments such as health and education) has the opportunity to project the above qualities, its DNA, consistently and with dedication. Each failure to do so will come with a price!
We also found the assurance dimension of service quality and perception of organisational responsibility (POR) to be important to retail banking customers in Dhaka. Importantly, socially responsible companies are likely to be seen much more favorable by the customers over and above the customer care they have come to expect. In fact, the idea of organisational responsibility is not new; its role has just not been effectively examined and tested in Bangladesh. These variables ought to be accorded greater attention by the retail banking sector.
The above findings, we may emphasise, are also likely to be very important for other service providing organisations. This includes, especially, public sector service providers that must be brought under the ambit of a larger study for them to see what the public thinks about the quality of service they provide. A hypothesis is that they probably rank very low as service providing organisations - public banks, hospitals, educational institutions, law enforcement, revenue collection, the justice system, power sector, gas delivery, water supply, transportation, and others.
Transparency International, Bangladesh (TIB) has done a thorough but thankless job over the years to bring to our attention the many faults and frailties of the public sector service providers. For its courageous and commendable work, TIB has been vilified, often crassly and baselessly. Perhaps, it is time for some other organisations, preferably one or more educational institutions, to conduct regular surveys to gauge and corroborate the quality of services being provided by various service entities. BRAC's collaborative works on health (Health Watch) and education (Education Watch) is noteworthy in this regard.
In fact, educational institutions, industry, and the government must continuously collaborate to unearth the deficiencies of service delivery (among other deficiencies) within their ambit to bring better services to the citizenry. This is done regularly in the advanced countries. For the universities, such collaboration can enhance the quality of teaching by bringing industry and government experience into the classrooms. Such involvement can also bring financial resources to academia that is usually impoverished on "research" budgets. It can also enhance a university's reputation and enable it to recruit top quality faculty and students.
Another motivation for academia to work on collaborative projects is to gain access to empirical data, case data, ethno-methodological understanding, and other research insights that can spawn a variety of intellectual products - books, scholarly articles, theses, theory building, etc. Studies have in fact shown that faculty members who collaborate with industry and government can serve as a driving force for bringing positive change, introducing innovation and driving economic growth.
Industry and the government can also gain by having access to statistical, economic, behavioural, scientific or technological knowledge. Cost reductions or market development activities can also accrue from the work of experts in their specialised fields.
We urge both industry and the government to work with academia in other sectors to pursue many studies similar to the one we present here on retail banking. As deeper insight is gained in the various sectors, appropriate reforms will also be possible to aid and facilitate Bangladesh's economic growth journey to be complemented by other studies delineating needed changes in its social and political spheres.
Dr Syed Saad Andaleeb is Distinguished Visiting Professor, Institute of Business Administration (IBA), University of Dhaka, Bangladesh and Distinguished Professor Emeritus, Pennsylvania State University, USA.
Sharif Dilnewaz Hossain is a Graduate Student of Doctor of Business Administration (DBA) at the Institute of Business Administration (IBA), University of Dhaka, Bangladesh.