SMEs, sustainable rural development, and local government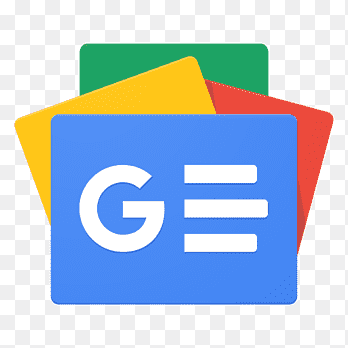 For all latest news, follow The Financial Express Google News channel.
Traditionally, rural development in Bangladesh has been broadly defined as agricultural dependence, and the agricultural sector has remained an important part of rural development in Bangladesh to this day. Moreover, rural development is essentially complementary to poverty alleviation. The Government of Bangladesh has been providing various types of financial assistance to the rural population since its independence to make agricultural development and poverty alleviation activities sustainable. In a developing country like Bangladesh where about sixty-two per cent of the people live in rural areas, they face various problems which have a negative impact on the economic growth of the country.
Rural development programmes are visible through the various initiatives and approaches of community-based organisations, including the NGOs. The history of Small and Medium Enterprises (SMEs) in Bangladesh is ancient. In ancient times Bengal was rich in various small and cottage industries as well as trade and commerce. After the independence of Bangladesh in 1971, all the successive governments brought changes in trade and industrial policy.
At present SME sector has become an important sector for the economy of Bangladesh. Because about twenty-five per cent of employment is created by this sector. Currently, the wave of SMEs has touched the rural economy and SMEs are emerging as a promising sector in rural Bangladesh. SMEs are especially suitable for densely populated countries like Bangladesh because SMEs can guarantee a lot of employment with much less investment.
SMEs are now considered an important sector in the economic development of the country. This sector has incredible potential to expand in rural areas to boost economic growth by tackling the problem of unemployment in rural areas of Bangladesh. Sadly, SMEs are not expanding in rural Bangladesh due to limited access to real finance, lack of capital and skilled manpower, poor training facilities, underdeveloped sales channels, and low-level financial inclusion.
Sustainable development can be seen as an integrated agenda and fundamental policy that seeks to address economic, social, and environmental challenges. Achieving SDGs requires relevant development priorities and programming where local governments are best suited to implement policies and programmes to provide improved services that can alleviate poverty, reduce inequality, promote climate vulnerability, and promote gender equality. Participatory grassroots local government is essential for achieving SDGs, especially in poor and marginal areas. The multi-stakeholder approach needs to be followed for rural sustainable development through SME expansion. The approach refers to collaborative efforts for the development and implementation of the proposed action plan. Like the SDGs, the SME localisation plan will be a quick and effective remedy to address the effects of Covid-19 in both the medium and long term.
A clear institutional framework with participatory processes and regular financial negotiations at all levels in developing countries is crucial for mainstreaming SMEs in rural development processes and initiatives. A clear institutional structure with management and planning capacity, participatory process, and regular financial discussions between the government and local people are crucial for prioritising the SDGs and setting work plans accordingly. Innovative and holistic strategies need to be encouraged to expand SMEs and provide a conducive environment for income-generating and employment opportunities for the poor as well as help to link the rural economy to the market.
Further training needs to be provided by the Youth Development Department to enhance the skills of rural people so that SMEs are expanded. In order to attract investors to establish and operate rural SMEs in Bangladesh, they need exemplary changes in government to facilitate physical infrastructure (roads, electricity, and others). The public sector needs to ensure a conducive environment so that local investors are encouraged to engage in SMEs.
In addition, popularising PPP (Public-Private Partnership) for SME expansion is essential to contribute to sustainable development in rural Bangladesh. A multi-stakeholder approach to rural sustainable development must be followed through SME expansion. In addition, involving the local population in policy development and implementation -- from the village level to the national and regional level -- is important.
Public banks, especially agricultural banks, are encouraging SMEs to lend to promising investors with minimum interest rates. Similarly, the National Council for Industrial Development, the National Council for Industrial Development, Bangladesh Small and Cottage Industries Corporation (BSIC), and the SME Foundation need to work together for the localisation of SMEs to create more jobs. The SME Foundation can play a coordinating role.
Our local government agencies need to be proactive in encouraging local people to expand small and medium enterprises. They must ensure a conducive environment in their areas and coordinate with the concerned offices at the Upazila level as well as public and private lending institutions to provide better services to the entrepreneurs. Local government representatives need to work actively to activate public-private partnerships.
Above all, my suggestion is to form an SME Expansion Committee involving a certain number of people from different professional backgrounds in each Union Parishad to get the best return on small and medium investments in rural Bangladesh. The committee, headed by the concerned-UP chairman, will meet at least once a month to address the issues facing small and medium entrepreneurs. In this way, we will be able to go one step further in achieving the Sustainable Development Goals under the leadership of the local government in Bangladesh.
Dr Mohammad Tarikul Islam is an Associate Professor of Government and Politics at Jahangirnagar University. He has been a Visiting Scholar at the University of Oxford, the University of Cambridge and SOAS (University of London). [email protected]
--