Stepping towards multilateral energy cooperation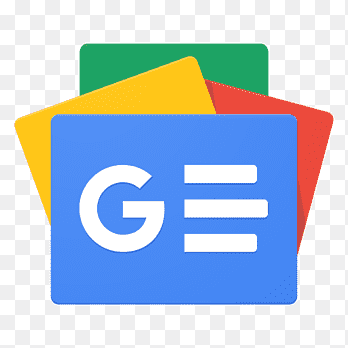 For all latest news, follow The Financial Express Google News channel.
A possible energy crisis in Europe following the West's sanctions on Russia over the Ukraine war is being dealt with nationally and regionally since the European Union and its member countries are facing the issue of common interest collectively and trying to solve it. The countries of South Asia that are growing fast economically and also committed to regional cooperation can benefit from collaborative efforts to meet their energy needs. The war has called for renewed efforts to ensure energy security in each country, especially through enhanced cooperation with neighbouring countries that require effective cooperation among themselves.
Natural gas, for example, is a clean energy of high demand in South Asia. In fact, reports say a large share of the global demand for liquefied natural gas (LNG) is likely to emerge from India, Bangladesh and Pakistan.
Since supply of gas is critical for energy security of these countries, imports are widely recommended for fulfilling the demand in view of higher demand in comparison to local production or existing supply. A proposal for import through pipelines from the Central Asia via Afghanistan and Pakistan also came up for discussion earlier but it is yet to be considered feasible due to security concerns.
So, the issue of energy cooperation can be addressed initially at the sub-regional level. Despite their commercially exploitable gas reserves, India and Bangladesh are getting more dependent on international market for import of LNG to meet their demand triggered by economic growth. Two other countries of the BBIN (Bangladesh, Bhutan, India and Nepal) group - Nepal and Bhutan - do not have proven natural gas to meet their needs whereas reserves in Bangladesh and India are depleting fast.
Trade within the BBIN sub-region can not only offer opportunity to meet the immediate needs of energy but this strategic partnership can also ensure access to the LNG market at economical prices. Non-cooperation or lack of cooperation has a cost for all concerned.
Studies show these countries have a vast renewable energy potential and if they share these resources, they may solve the problems of the energy in the entire region.
The current intraregional energy trade within the BBIN bloc is limited to electricity trade between India and Nepal, India and Bhutan and India and Bangladesh. At the same time, the success of the bilateral cooperation model can lead to multilateral cooperation in South Asia in the forms of regional connectivity grid and transportation of LNG to and from third country.
This sub-region is projected to see 6-8 per cent economic growth in the medium term and such growth would require smooth supply of energy and at competitive prices. These countries are unfortunately slow or hesitant in enhancing cooperation that can benefit each player economically and otherwise. They cannot afford to ignore each other's needs while the leaders need to discuss with open mind how they can benefit from such cooperation.
Energy cooperation is also a major focus of the South Asia Sub-regional Economic Cooperation (SASEC) programme. To increase energy cooperation, some steps have also been suggested at different fora. Such steps include identification of 'technically and economically feasible cross-border interconnections' based on a scenario analysis and possible financing options and harmonisation of 'legal and regulatory frameworks' dealing with cross-border trade.
It is also recommended that dependable support, reserve sharing, cleaner fuels, improved investment opportunities and decreased risks for investors, and the associated sharing of knowledge and experience will benefit everybody.
It is not always true that there is lack of political commitment to cooperation that benefits peoples of the region. The South Asian Association for Regional Cooperation (SAARC), too, has emphasised inter-governmental framework for energy cooperation. The SAARC leaders also discussed ways and means to allow buying and selling entities of these nations to negotiate the terms, conditions, payment security mechanism and tenure of their power purchase agreements as normal commercial agreements. So, such cooperation is possible in terms of trade and production of gas and other energy sources if leaders of these countries want.
Still, the pledges the region's leaders have made at the SAARC level can be useful in ensuring successful cooperation at the BBIN level given the proximity of these countries and less complex negotiation required in completing the process. The bilateral energy cooperation in this sub-region can work as successful model for extending the cooperation among the four members - Bangladesh, Bhutan, India and Nepal.
The political, legal and cultural practices of extending cooperative hands to the neighbours in times of its needs - energy in this case - should create a platform for extended cooperation under a multilateral forum like BBIN. The EU and Association of Southeast Asian Nations have already proved that they benefit from cooperation.
This article has been prepared as part of a BEI media fellowship with support of SARI/El Project Secretariat under IRADe and USAID.