Whereas the sufferings of the students during the pandemic are beyond imagination, the sufferings of the school owners and the teachers are no less.
A high amount of income disruption, being part of middle-class society, made them vulnerable enough to face the harsh reality even after most of the schools had opened last month.
Sufferings of the teachers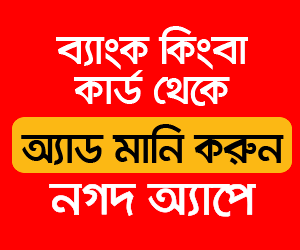 Mrs Sharmila Khanam (pseudonym), is a Kindergarten teacher from Dhaka who had been on leave without pay for almost 2 years. Her family had to depend on her husband's income solely during the whole covid crisis. And her husband is also a teacher.
"We have a family of 6 people where my 2 sons are students and me and my husband are the only earning members. Both being teachers, we had to suffer a lot."
Mrs Sharmin Akter, another young kindergarten teacher, joined her job as a teacher just before the covid-19 in a Kindergarten school of Narayanganj.
"I have joined as a teacher as the profession is respectful, but the respect could not feed my family during the pandemic," shared the teacher with a heavy heart.
She further mentioned that she had to do 5 extra private tuitions to fulfil her financial needs. She even thought of changing her profession to survive.
"I did not get any payment from the school for 17 months. I ran out of all my savings long ago," she said.
She hopes that the government will subsidise the local kindergarten schools as they are open now and revive the struggling teachers' community.
Situation of 4th class employees, worse
As Mrs Sharmin was thinking about changing her profession, Md. Jalil Hossain, who served as a peon in a kindergarten school located in the Kaliganj area of Gazipur for long 20 years, was forced to change his profession to keep feeding his family.
"The owners were unable to pay the employees due to their loss but will my childrens' hunger understand what Covid is?" Mr Jalil almost cried while describing his situation.
"I had to quit my job in Corona and start working as a farmer in someone else's field so that I can feed my children."
In addition to his condition, he thinks that most of the 4th class employees of kindergarten schools suffered a similar situation in the pandemic.
School owners are at a fix
However, the situation of the school owners is not any better. According to Iqbal Bahar Chowdhury, president of Bangladesh Kindergarten School and College Oikya Parishad, there are around 60,000 kindergartens in Bangladesh employing nearly 1,000,000 teachers.
More than 90 per cent of the schools operate in rented houses and are dependent on tuition fees for managing their schools' expenditure.
The majority of them were closed since the beginning of the covid crisis due to which thousands of teachers have become unemployed, as school owners could not pay their salary and handed them leave without pay.
Quazi Faizur Rahman, principal of Oriental Seminary Kindergarten School in Shamoly, said that only one-fourth of students of their school were paying the fees, but that too, irregularly. He also remarked that their income fell less than one fourth from regular years.
"The landlord of our school initially reduced the rent for 5 months. Eventually, we had to pay rent for almost these 2 years of covid. It was not possible for us to pay the salaries of the teachers as we were already subsidising the from our savings."
The vice-principal of the same school, Mrs Firoza Nasreen shed light on some problems deep into their financial situations.
"Initially we managed to give 70 per cent payment to the teachers. But as the situation deteriorated, we had to make it 10 to 20 per cent, even fully without pay leaves. To reduce the cost and our loss, we had to discharge 50 per cent of our 4th class employees from their jobs, even after realising their vulnerabilities."
Teaching is not one of those high-paying jobs. As far as kindergartens are concerned, the yield is even smaller.
The teachers who have suffered for the past 1.8 years or so might recover from the financial crisis one day. But that will surely take some time unless they are aided.