Bangladesh in 2071
Towards a future of stability with disciplined citizens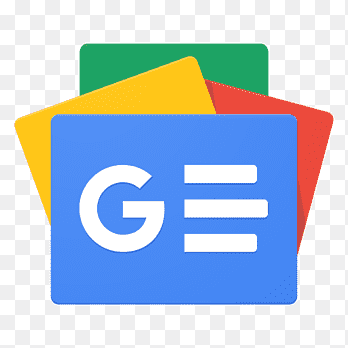 For all latest news, follow The Financial Express Google News channel.
A nation gets what it deserves. Fifty years of independence has made us a proud nation. It is widely recognised that Bangladesh has attained significant progress within the five decades. However, challenges remain and there are issues that need to be dealt with, by the current and upcoming generations.
While we should not compare ourselves with countries like the UK, Singapore, Malaysia, or Vietnam, we need to measure our prosperity based on our own dreams and potential to grow.
Still, we can take lessons from the countries such as Germany and Japan which were devastated by defeat in the World War II and China which was wounded not only by war but also poverty not long ago.
Those who think everything is going in the right direction need to take into consideration the weaknesses in the development process and those who are too critical of our achievements should recognise some success stories. In fact, both the sides need to change their mindset and reduce the gap in their views for the sake of future progress.
We may take the example of the education sector. The country has expanded its literacy rate but the quality of education is a serious issue. If we look at how a young man crosses roads despite having a zebra crossing or over bridge within walking distance, what should we conclude about the impact of education? The same applies to a driver when stops his vehicles illegally in a crowded crossing.
Hardly any action is taken in either of the cases. In a street where there is rarely any parking facility, it's also an ordeal for all the stakeholders. The explosion of mosquitoes and littering of garbage here and there are not something that we could be proud of.
However, I think, the root cause of such problems is that our people, in general, are not properly educated, in terms of health and hygiene, mannerism, ethics and so on. People of poor families and backward areas are more deprived of opportunities to learn how to behave in a sophisticated, especially when neither system fully works nor they see role models to follow.
Unless the educational system is improved, we can't expect corruption to come down and people wouldn't be motivated to be duty-bound and respect the rights of others. It's important that we build youth leadership targeting the future.
"Order, discipline, self-control; it is the school rather than the family which is largely responsible for building these elements into the masculine Japanese character," says British sociologist Ronald P Dore.
If we can instil better civic sense into the people; we can then demand and expect improvement in the delivery of the civic amenities. One may also think the other way round: if civil amenities are available and proper governance is established, it's easier to build more responsible citizens.
Once a proper education system is in place and people are educated properly, change in society will not be difficult. A vibrant citizenry would contribute to decentralisation of power and authority. We are still a Dhaka-centric country and time has come to take initiatives to develop other cities and make them liveable. Decentralisation would not only release the pressure of population from Dhaka but also help the growth of more cities and potential of people in different places. When administrative affairs are at the doorsteps of the people, corruption would come down. Also, a well-educated younger generation may lead the process of showing genuinely zero tolerance to corruption. A fairly functional regulatory system can help the people to grow and contribute to national development. Initially, however, there is no alternative to strict enforcement of laws.
When Bangladesh would turn 100 years in 2071, we hope we can achieve what we deserve to achieve – a peaceful, well-governed, and humble nation. Education is one key area that needs proper attention to build and lead a nation towards more prosperity, happiness, and glory on the global stage. We should encourage constructive criticism for our correction but celebrate successes to feel confident about the future.
Shahedul Azam is a Barrister-at-Law (Lincoln's Inn), practicing at the Supreme Court of Bangladesh.