In a broad stroke, the course of action for an effective social protection plan entails first identifying the problems, then bringing transparency to implementation and developing long-term plans for creating employment, and finally, and most crucially, thinking outside the pre-existing notions of social protection to adapt to ever-changing challenges.
Many essential aspects are not properly taken into account in the current National Social Security Strategy (NSSS) of Bangladesh- inflation adjustment and increasing per capita allotment which is very important during a nationwide pandemic crisis. Instead of over a hundred programmes with lacklustre functioning, what we need right now is a few targeted projects with elaborate planning and strong execution. This approach has proven to be a necessity in ensuring improved livelihoods of grassroots people through social protection programmes.
In the current circumstance and for the future, a viable solution to the NSSS data shortage could be to divide large areas into zones and curate the programmes according to the specific needs of each zone. Zoning will enable us to easily locate the demographic we want to address, such as slum residents, by categorising Dhaka into several zones. Among the 120 programmes of NSSS, only 6/7 programmes are for the urban poor which account for around 1 per cent of the total budget. Zoning is necessary for both urban and rural areas. During the Covid-19 outbreak, those in charge of their zones will have to collaborate with non-governmental organisations until the crisis is under control. Furthermore, local government leaders must be held accountable for maintaining the welfare and food security of the residents of their zones.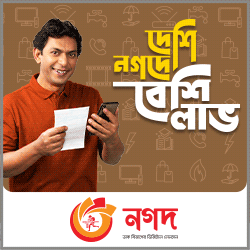 Another approach towards strengthening the social security facility is the stimulus packages for the businesses given by the governments. These packages can be a tool to encourage factory owners to donate for the welfare of workers. Therefore, it is necessary to make them obligated by integrating workers' welfare as a condition for availing the stimulus package. If businesses wish to profit from the stimulus package funding, they must take certain steps to protect workers' interests. Enacting such rules may help to normalise a decent working environment and ease the hardships that our workers endure on a daily basis.
Moreover, it is currently imperative to develop specific stimulus packages based on various professions and sectors. Despite the lack of available data, we will have to make the best use of whatever information we have. A potential source of information can be unions and organisations of different professions such as shop owners' associations. They will have an idea about who was adversely affected and lost their businesses in the pandemic.
Aside from allocating stimulus packages, it is equally important to establish a separate monitoring and evaluation system to ensure their effectiveness. We need to assess who received the packages and who did not, how helpful it was for them, and the performance of everyone involved in the distribution every three months or so. The programmes can reach their full potential only if transparency is ensured by holding everyone involved accountable.
The sustainability of the social protection programme is defined by how successful it is in terms of creating employment in the long run. We must consider facilitating small capital for the affected persons in addition to food and cash assistance. Forming small cooperatives of 4-5 women to obtain fund to work on small businesses, such as grocery stores, could be implemented as one of the innovative financial support methods. Our main goal is to create employment for people who lost their job in the pandemic, for which we will have to find who lost their job and create separate schemes for rural and urban areas. In the recent stimulus package announcement creating employment in villages through Palli Karma-Sahayak Foundation (PKSF) was mentioned. Similar programmes should be undertaken for vulnerable urban populations such as women living in slums.
Unemployment benefit is a phenomenon that is often talked about but never implemented. However, given the new wave of Covid-19 cases, some unemployment benefits should be distributed in the coming months even if it is of a small amount. As we can see from the recent stimulus packages, the government has some information about unemployed people. This existing data can be used to introduce an unemployment benefit plan and later we can think about how it can be extended.
The ultimate aim of our social protection programmes should be to eventually direct it towards being employment creation programmes. We need to give unemployed people the tools they need to create their own work. We need more skill training programmes for rural youth but it will not be enough.
We will also have to create job hotspots there to promote decentralisation. This is necessary for decreasing the pressure in big cities. If a young farmer in Rajshahi produces mangoes he needs more business linkage within the district to sell his products there. The regional social protection programmes have to initiate diversification by creating more small non-farm businesses. Similarly in the urban areas, we have to focus on creating a connection between the demand and the supply side to avoid a mismatch of skills. Youths of all educational levels must be trained in marketable skills. The ministry of youth has to expand its activities and provide technological skill-based training to all young job seekers.
By now it is evident to us that the only way for recovering from the economic crisis set by Covid-19 is a strong social protection programme. And in order to finance these programmes, we have to plug the leakages. The extremely slow growth of the Annual Development Programme and mega projects could be diverted towards social protection. We have a scope of introducing some form of Covid tax or progressive tax because persons on fixed incomes were not as affected as low-income people, further widening the chasm of inequality. The key to recovery is out there, but it calls for our dedicated and transparent initiative.
Dr Sayema Haque Bidisha is Professor, Department of Economics, University of Dhaka & Research Director, SANEM. [email protected]