Over the last decade, the economy of Bangladesh has demonstrated an awe-inspiring progress towards achieving sustainable development. Within this 10-year period, the country has reduced poverty significantly and concomitantly secured a position among the world's fastest growing economies.
As data from the World Bank in Bangladesh shows, for a country that had the world's tenth lowest per capita GDP in 1971, to reduce poverty from 43.5 per cent in 1991 to 14.3 per cent in 2016, is definitely an accomplishment that cannot be hidden under a bushel. While Bangladesh's recent achievement is commendable, the country's next hurdle is to graduate from the United Nations Least Developed Countries in 2026, a goal that is being threatened by the COVID-19 pandemic which has wiped out years of hard-earned social and economic gains in Bangladesh.
According to the World Bank, the country's poverty rate rose from 14.4 per cent to 18.1 per cent in 2020 and at the same time, inequality has also increased across several dimensions. To effectively address this setback and recover completely, policymakers in Bangladesh should focus on strengthening infrastructure development to accelerate economic growth that is inclusive growth.
By developing efficient infrastructure, the country could gain the required inclusive economic growth and has the tendency to effectively address the current social and economic woes. In fact, this approach will be the surest means to solve COVID-19 related problems, bolster economic growth, mitigate inequality and alleviate poverty in Bangladesh.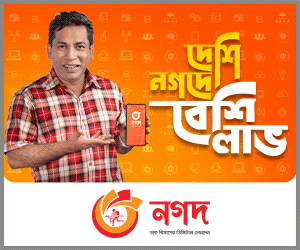 Currently, the economy of Bangladesh relies heavily on sectors such as the ready-made garments, agriculture and small and medium-sized enterprises (SMEs). However, a wide infrastructure gap in key sectors such as energy, transportation, information communications technology (ICT), is limiting productivity, stalling business innovation and creating a difficult business environment that is impeding industry growth. Collectively, these deficiencies are constraining the country's economic growth and limiting inclusive growth at the same time.
According to the Global Innovation Index 2021, a comprehensive report that examined the innovation ecosystem performance of 132 economies that was published by the World Intellectual Property Organization (WIPO), a specialized agency of the United Nations, Bangladesh was ranked 95th in the area of Infrastructure. In terms of business environment and the overall performance, the country was ranked 117 and 116, respectively. Furthermore, for ICT access and ICT use, Bangladesh was ranked 103 and 108, respectively.
Addressing these bottlenecks, or infrastructure gaps, is critical for promoting equal access to opportunities, improving the competitiveness of domestic industries and also augmenting the overall efficiency of the economy which are all essential for attaining inclusive growth.
Practically, developing infrastructure to accelerate economic growth that has the tendency to create decent jobs and enhance access to opportunities for all segments of society (particularly the less privileged) has not been a walk in the park for policymakers in Bangladesh. However, China, the country's top investor, is playing a significant role to bring this goal to fruition in the country.


Through the Belt and Road Initiative (BRI) and other infrastructure development projects that are supported by China, Bangladesh is expected to bridge its infrastructure gap considerably in the years ahead. For example, a BRI project such as the construction of the 6.15 kilometre Padma Bridge Rail Link valued at $3.3 billion will boost connectivity across the country and the entire South Asia upon completion.
Again, the upgrade of the 48-kilometre Dhaka BypassExpressway to dual carriageway, an arrangement between China-Bangladesh Consortium, will also truncate travel time between the northern part of the country and the Chittagong port, Bangladesh's main seaport - for transportation projects alone, China has invested about $9.75 billion in Bangladesh from 2009 to 2019.
Together with other BRI infrastructure projects, China's unflinching support to Bangladesh is contributing significantly in filling the infrastructure gap of the South Asian country. All these infrastructure development projects are invaluable additions that will strengthen the much needed solution to the country's growing energy demand, improve mobility within urban and rural areas, enhance business innovation, add value and increase productivity especially in the small and medium-sized enterprises (SMEs) sector.
In my recent article for The Diplomat, where I discussed how SMEs could spur inclusive growth in Bangladesh. I indicated that by 2019 the country's SMEs sector had reached a total of 7.8 million enterprises and contributed 25 per cent of Bangladesh's GDP. This massive contribution is a clear indication that growth in the SMEs sector cannot be overlooked when pursuing inclusive growth.
Therefore, with China investing adequately to bridge the infrastructure gaps in Bangladesh, this provision will solve two main problems; while the SMEs sector and the economic landscape as a whole will leverage the infrastructure development to enhance innovation, foster value addition and boost productivity, and ultimately promote growth which will expand economic opportunities, the advancement in infrastructure will concurrently strengthen access to these opportunities which will ensure that low-income households and impoverished communities can benefit immensely from the growth in the SMEs sector and other social and economic opportunities.
In fact, poor and low-income households will experience an enhanced connectivity to markets and other basic productive assets which will mitigate inequality, eradicate extreme poverty and improve their standards of living.
Furthermore, from July, 2020 till date China has been providing duty-free access to 97 per cent of products from Bangladesh, representing 8,256 products, a move that has presented another window of opportunity for SMEs and other business entities in the country to expand as they tap into China's colossal market.
Overall, China's infrastructure investments and trade agreements have not only proved to be a catalyst that is contributing significantly in accelerating inclusive growth which is reducing poverty, alleviating extreme inequality as poor and low-income households are experiencing, but also improved access to education, healthcare and job opportunities in Bangladesh.

Alexander Ayertey Odonkor is an economic consultant, chartered financial analyst and chartered economist with an in-depth understanding of the economic landscape of countries in Asia and Africa. The article, which first appeared on cgtn.com, reflects the author's views.