The energy crisis in Texas has become world news. During extreme winter weather in February, surging electricity demand collided with falling generation, forcing the state's grid operator to implement rolling blackouts. At its peak, at least 4.5 million Texans were without electricity and more than 80 deaths have been attributed to power losses.
The crisis has important implications for Bangladesh, which is currently considering increasing its reliance on imported liquefied natural gas (LNG) for power generation as an alternative to its pipeline of coal-fired generation projects. But the events in Texas have highlighted the risks inherent in LNG imports for both the energy transition and climate change adaptation. Below are five lessons from the crisis for Bangladesh.
NATURAL GAS VOLATILITY IS HERE TO STAY: It has been a tumultuous year in global LNG markets. The Covid-19 outbreak sent global LNG demand plummeting and Asian prices hit an all-time low of $1.85/MMBtu last May. Starting in the fall, however, a combination of production shut-ins, shipping delays, and cold weather caused Asian LNG prices to spike to a record high of $32.50/MMBtu.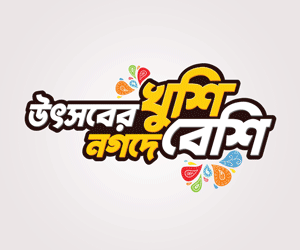 The Texas energy crisis is another sign that volatility in global gas markets is likely to continue. High electricity demand combined with natural gas supply chain disruptions sent wholesale gas prices skyrocketing. For gas producers able to keep wells operating, the Texas freeze was "like hitting the jackpot," but several LNG export terminals were forced to scale back production or go offline completely. Overall, 10 cargoes amounting to 1 billion cubic meters of gas were likely delayed from the already-volatile global LNG market.
VOLATILE PRICES CAN CAUSE BANGLADESH'S LNG-FIRED POWER PLANTS AND ASSOCIATED INFRASTRUCTURE TO GO UNDERUTILISED: Volatile LNG prices create an increasingly challenging environment for price-sensitive emerging markets like Bangladesh, where high prices and difficulties sourcing gas can cause gas-fired power plants to go underutilized. In January 2021, tenders for LNG shipments to Bangladesh did not receive any bids from suppliers due to high prices, and Bangladesh cancelled several LNG tenders in 2020 because price offers for cargoes were too high.
The resulting gas shortages can quickly become energy crises, as LNG-fired power plants and all the associated infrastructure - ports, regasification facilities, pipelines - are stranded. But due to power purchase agreements, gas-fired generators receive guaranteed capacity payments even when sitting idle.
At the same time, disruptions to gas-fired power plants can cause electricity prices to spike nationwide, requiring either consumer tariff increases or higher government subsidies to cover losses incurred by the Bangladesh Power Development Board. The country's new five-year economic plan warns that greater LNG imports will increase electricity prices.
Power outages can also upend livelihoods and stymie economic activity. Without major storage capacity, volatile LNG prices will be a constant threat to the affordability of gas and gas-powered electricity in Bangladesh. IEEFA recently estimated that volatile LNG prices put over $50 billion of natural gas projects at risk of cancellation in Vietnam, Bangladesh, and Pakistan.
LNG IMPORTS COME AT THE COST OF DOMESTIC ENERGY SECURITY: The Texas case shows that by importing greater LNG volumes, Bangladesh would not just be assuming the growing risks of climate-related disruptions domestically, but also the risks of climate-related weather events in exporting countries. In Texas, generators were not required to invest in cold weather safeguards, leaving them vulnerable to unpredictable weather events.
LNG import infrastructure in Bangladesh is also highly vulnerable to extreme weather. Although floating storage and regasification units (FSRUs) are considered cheaper alternatives to land-based import terminals, they are difficult to operate in poor weather conditions. Rough waters in the Bay of Bengal can affect gas transfers from the LNG carrier to the FSRU, as well as mooring systems and the FSRU's connection to subsea pipelines. In 2018, Bangladesh announced it would cancel plans to build additional FSRUs because they were unreliable during the monsoon season.
Onshore terminals face other challenges. The shallow depths of nearly the entire coastal area of Bangladesh make it difficult to anchor LNG vessels close to shore without dredging year-round. Low-lying areas are also vulnerable to seasonal flooding for months of the year, complicating site development and construction. One study of three potential sites for a land-based terminal in Moheshkhali - where the government is exploring onshore LNG projects - found that none were "ideally suited" due to currents, water levels, and dredging requirements, among other factors. Climate-related risks associated with LNG imports - both on and offshore - are a risk to Bangladesh's electricity supply, especially compared to cost-effective indigenous renewable energy sources.
GRID EXPANSION AND MODERNISATION MUST TAKE CENTRE STAGE: The Texas crisis shows clearly how energy security and system reliability depend not just on generation capacity, but also on power transmission infrastructure and interconnections to other areas. In Texas, 30,000MW of thermal capacity was forced offline - including 40 per cent of natural gas capacity and a nuclear reactor - as well as 17,000MW of wind capacity. This caused wholesale electricity prices to skyrocket to the state's $9,000 per MWh cap, up from their average of $30. However, the Texas grid is highly isolated from surrounding power systems, which limited power imports from nearby markets. In small portions of the state connected to other grids, cities experienced brief blackouts compared to the rest of the state.
A greater emphasis on system-level planning in Bangladesh, which already faces major generation overcapacity issues and underutilisation, could improve the efficiency of existing generators, enable the installation of greater capacities of domestic renewable energy, and lower wholesale electricity prices during times of short supply. Prioritization of electricity interconnection throughout the country would also facilitate implementation of the Sustainable and Renewable Energy Development Authority's draft National Solar Energy Roadmap, which targets 30,000MW of solar power by 2041.
ENERGY TRANSITION IS A HUMANITARIAN ISSUE: The Covid-19 pandemic and the Texas energy crisis have exacerbated the risks inherent in LNG imports. In Texas, blackouts disproportionately affected low-income communities, while electricity bills for some households that maintained power spiked into the tens of thousands of dollars. In Japan, high LNG prices in January caused wholesale electricity prices to spike to record highs. For Bangladesh, which is already grappling with high electricity subsidies and potential tariff increases, the risks of LNG imports are simply too high. Instead, reliability and resilience are key to keeping costs down and the lights on.
Sam Reynolds is an energy finance analyst.
[email protected]