Youth entrepreneurship through SMEs can change Bangladesh's economic landscape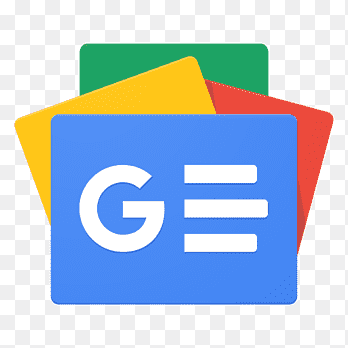 For all latest news, follow The Financial Express Google News channel.
Bangladesh's population was estimated to be 63.7 per cent under the age of 35 in 2020. This is a once-in-a-lifetime opportunity to profit from the demographic dividend.
At the same time, one of the most important issues confronting Bangladesh's youth is unemployment. Bangladesh's unemployment will reach 3.6 million in 2022, surpassing the pre-pandemic level by 0.5 million, according to the International Labour Organization, as low- and middle-income countries' labour market recovery has remained slow and uncertain.
Youth entrepreneurship has a lot of potentials to solve this problem and drive inclusive growth and long-term development.
Contribution of SMEs on the rise
According to studies from around the world, small and medium-sized enterprises (SMEs) can be a significant driver of employment creation in developing nations like Bangladesh.
There has been a substantial link between the percentage of SMEs in a country and per capita income, suggesting that as Bangladesh grows, the role of SMEs will become more crucial.
Countries, such as Ghana and South Africa, show that SMEs contribute approximately 85 and 61 per cent of employment in those economies, respectively. The great majority of SMEs in developing nations are informal, with women being one-third of all owners signifying that SMEs and the jobs they create can be crucial for increasing shared prosperity and income growth among lower-income groups.
The picture in Bangladesh
Despite being the focus of the Bangladeshi government's growth policy, SMEs account for a modest percentage of jobs in Bangladesh. Microenterprises accounted for 98 per cent of all economic units in the country, but barely half of all jobs.
Firms with more than 500 employees, on the other hand, account for only 0.04 per cent of all businesses (mainly in ready-made clothing). However, these businesses employ 15 per cent of the workforce.
Despite a major emphasis on SMEs in the GoB growth plan, SMEs have a relatively tiny presence. The Sixth and Seventh Five-Year Plans are both in the works (FYPs).
Many potentially successful businesses go unrecognised and never get off the ground because, while the business idea has potential, the entrepreneur may not have had all of the necessary abilities to carry on business, such as management and sales.
Underlying issues
Lack of institutional finance, non-availability of working capital, low levels of technology, low productivity, infrastructural barriers, lack of marketing facilities and poor access to wider markets are some of the common primary issues encountered by SMEs.
Due to scale barriers and market failures caused by policy flaws and institutional rigidities, SMEs have restricted access to institutional funding. As a result, formal financing through banking channels is not readily available to them.
Banks are reluctant to finance SMEs due to the risk and cost uncertainties associated with them. As a result, SMEs are forced to acquire high-interest rate loans from informal sources putting them at a disadvantage.
SMEs confront a number of supply-side obstacles, including a lack of infrastructure and difficulty obtaining adequate technology and information. If SMEs function in isolation, it is costly and difficult to tackle infrastructural-related supply-side difficulties due to their small scale.
SDG and the solutions
Meeting the Sustainable Development Goals (SDGs), reducing young unemployment, and boosting entrepreneurship are all high priorities on the international and national agendas.
Governments can help promote youth entrepreneurship to tackle the rising problems of youth unemployment and the quickly slipping potential of demographic dividends. It can support change the landscape of SMEs in bangladesh.
Promotion
First of all, entrepreneurship promotion-must be anchored in local settings and the challenges it must tackle. Policy in this area must also take into account the current state of young people's lives and what they are thinking about - for many, this means pursuing both impact and profit.
Decision making
Including young people in the decision-making process is crucial. Policies and initiatives are rarely successful if the end beneficiary is not included in the decision-making process. Although under-30s make up 51 per cent of the worldwide population, just 2 per cent of them are elected to parliament.
Provide entrepreneurial training
While it is true that the majority of businesses fail, strong training can assist to mitigate this risk. Entrepreneurship training understands that entrepreneurship is a separate skill set that is increasingly sought after by business and political recruiters.
Success stories
By showcasing and generating case studies of successful young entrepreneurs who have received government backing, others will see that this road is open to them.
Policy changes
Introducing SME supportive policies that will make the pathway to successful entrepreneurship easier for youth entrepreneurs, be it in terms of access to finance or supporting women in establishing their own businesses, is necessary.
In addition, non-profit organisations that are working towards youth entrepreneurship and SME development are also offering their support through training, mentoring and addressing final and infrastructural challenges.
Government can fund projects to help establish strong links with them to directly contribute to economic development through maximum utilisation of the demographic dividend.
Engaging the youth in SMEs can bring the possible change in the economic landscape of Bangladesh where it can grow sustainably and achieve a competitive edge in the global arena.