A young graduate from Dhaka University, Shafi Ahmed (pseudonym), had a plan to translate a book and buy a new smartphone with the money he would get to make work from home better for his current phone did not have a functioning camera. But it did not work under the circumstances.
"Recent financial condition of my family dropped so much so that my father was thinking about shifting to our village home," says Shafi, a freelancer. He had to support his family to meet the daily necessities, let alone celebrating the Eid that came four times since the pandemic hit the country.
"This, I understand, is part of the messes almost all middle class families face; the constant struggle is part of our life," he adds, summing up the stories of many others.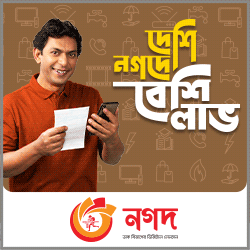 Rakib Hasan, now a student at a degree college in Dhaka, has grown up seeing his family fighting against odds. When they were hoping for a change, he recalled, the pandemic shows them 'the worst'.
His father is a cloth seller based in the city's Farmgate area. "My father's business came to a complete halt during the lockdown," he said and mentioned that last year, "we managed to purchase a cow for qurbani, but this year, I don't know what would happen".
The students of the middle class families are some of the worst sufferers of the situation. They can neither lead a life the way the poor do, nor do they have the savings to spend during difficult times.
Sadia Jahan, a resident of Dhaka's Kalabagan area, lost her father to Covid-19, the bread earner of the family.
"Now my mother runs our family with her online business. I try to contribute with my tuition earnings but in this lockdown, those have come to a halt. Our only thinking is about paying off the few debts we have," she said.
These youths commonly want to fight and fight hard to come of the ongoing plight.
However, the closure of educational institutions due to the pandemic has made their career and job prospects uncertain.