"I have four children and I wish they would be like you," a host said while introducing Yusra Mardini in a google zeitgeist episode. The inspiring story of the Syrian girl Yusra has touched the hearts of millions of people around the world. From a refugee to an Olympian, as illustrated by her book, 'Butterfly,' Yusra has shown tremendous willpower and perseverance to make her dreams come true.
Growing up in Syria, where she was raised by a father who was directly involved in swimming and a physiotherapist mother, she aspired to be a pilot rather than being a swimmer.
But in her late childhood, when she watched the legendary Michael Phelps in the 2004 Olympics winning gold over gold over gold, that ignited an ambition in her to succeed in swimming. She grew a love for swimming and started dreaming to be a part of the Olympics.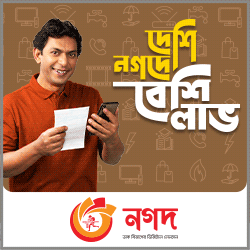 As her parents Refused to leave the country amid the civil war, Yusra Mardini continued her struggle in Syria even without having training facilities and practice sessions, carrying a dream to compete in the Olympics until one fateful night that changed her life. The hopes and aspirations crashed when a bomb dropped out of nowhere to demolish the swimming pool she practised in, four years after the war broke out in 2011.
It was enough for her to abandon the affluence in Syria and embark on a new journey with heightening uncertainty. Sara, her elder sister, announced she was heading towards Germany. Yusra would accompany her on the journey along with some of their cousins. By that time, her father already reached Jordan, meaning that they were leaving out their mother and younger sister in Syria.
Swimming for life
Yusra and her sister Sara left Syria searching for a life beyond war. The Journey is the part of her story which fascinated everyone, especially how the two teenagers, Sara and Yusra rescued a sinking boat and steered it towards the distant shore, saving lives in the process. On their way from Turkey to Greece, they took a boat; it was overloaded with people dying to reach Greece. Twenty minutes after the boat set out, the passengers felt the boat would sink if they did not lighten the burden.
The teenagers were incredibly courageous, jumped into the cold water to pull the boat with a rope and take it to safety in Greece with an unbelievable effort of three and a half hours of swimming.
Olympic Participation
Yusra Mardini restarted swimming after reaching Germany. She was selected to be a part of 'Refugee Olympic Team' in Rio where she took one minute 9.21 seconds to complete 100m butterfly just three seconds more than what she recorded in Tokyo last Saturday. She fared horribly in the Olympics, finishing last in the heat.
Although she couldn't match her skilful counterparts in the Olympics and expressed her frustration afterwards, hers is a story of survival and hope that can inspire people who don't even have interest in sports.
Tofael Mahmud Studies Economics at the University of Dhaka