For a Football fanatic, at times, positioning and movement off-the-ball is as beautiful as a player going on a mesmerising run to score a sumptuous solo goal. The optimal reward – and one which is easily quantifiable for excellent positional awareness and off-the-ball movement –is either scoring a goal via an easy tap-in or saving a goal thanks to a wonderful save. To the naked eye, when a keeper makes a stunning save, it's usually aesthetically very pleasing; commentators and fans alike generally can't stop raving about the keeper and his heroics. When it's a tap-in though, it's generally not appreciated with the same vigour. It's understandable too; after all, tap-ins are unspectacular and not as glamorous as a human body flying across the goal-post to stop a circular object riffling the net. But, in all honesty, it's the build-up to a tap-in that captures the imagination of a Football geek like myself.
In Football, a 'tap-in' is generally defined as a goal being scored by simply shooting the ball between the goal-post from close range. Tap-ins are seemingly one of the easiest moves in Football, but there's a lot more to it than meets the eye. A player looking to score a tap-in needs to be at the right place at the right time; and in a sport where the subjects are always on the move with the game being played at a high tempo, it's quite a difficult skill to master. It requires impeccable positional awareness, solid tactical understanding, great anticipation, and top-notch off-the-ball movement. All of which are crucial – and perhaps, often undervalued – strengths of both Cristiano Ronaldo and Lionel Messi.
CR7 and LM10 are two of the greatest players of the 21st century and arguably, all-time. While their inhuman technical abilities have always been lauded worldwide, their predatory instincts inside the penalty box have often been overshadowed. In truth, both icons have an uncanny habit of losing their markers to find space in the box to score from one or two touches. In fact, looking at the data on WhoScored.com, it's astonishing to see that out of the 311 La Liga goals Ronaldo scored for Real Madrid, 270 of them were scored from inside the penalty box. Similarly with Messi, 307 out of his 390 La Liga goals were dispatched into the opposition net from within the boundaries of the penalty box. While this doesn't specifically quantify the number of tap-ins they've scored in the Spanish league, it does supplement one aspect of their game: their anticipation and positional awareness, especially in the box, is exceptional.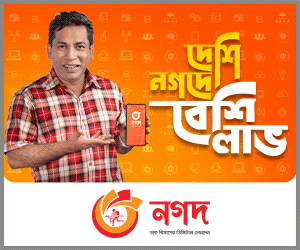 Messi and Ronaldo are both supremely gifted on a technical level. So, it's not a major surprise that they don't generally need too many touches to score a goal. What's intriguing is their movement when they approach the opposition goal. One moment they may be surrounded by numerous opposition players, the next moment they will be in acres of space waiting to knock the ball into the net. When it happens once or twice, it's easy to label it as 'luck' or 'coincidence.' But when two players are constantly creating time and space while being closely marked all the time in an area which is almost always crowded, it's a testament to their comprehension of the game.
Both of them actually have an underrated quality of anticipating not only where the final pass is going to be played but also where the opposition defender is going to be positioned when that final ball is played. Their unique presence of mind also allows them to make swift decisions that leave their opponent clueless. It's beautiful to witness how Ronaldo and Messi use body feints off-the-ball, vertical, horizontal and even diagonal runs to create that extra bit of space for an easy tap-in. They'll scan where their markers are positioned and accordingly-- make one, two or maybe even three runs in the box within a space of just 2-3 seconds to deceive the players tasked to stop them. Their ability to maximise the positioning and the movement of their own teammates and often even their opponents to get into a vacant spot for a goal-scoring opportunity is truly remarkable. It's as if their brains are super-computers which assess all the variables present on the pitch to run complex algorithms to plot their next move, while simultaneously using their body to pull off moves that leave the viewers speechless.
Ronaldo and Messi have dominated the sports for the past 15 years. They have tormented defences all over the world and their combined 11 Ballon d'Or speaks volume about their individual quality. Whether it be scoring off a bicycle kick in a knock-out tie at the home of the Italian champions or dribbling past four players to score at the Santiago Bernabeu, they've made a career out of doing the unthinkable, the impossible. But now, at the twilight of their career, it is more evident that there's more to these GOATs than just the mazy solo runs or the jaw-dropping 40-yard long-rangers. It's their mentality, their fitness and, possibly or most importantly, their understanding of the game that has made them the immortals that they are. Maybe that's why these two are just as brilliant at tap-ins as they at scoring aesthetically beautiful goals.
Ahnaf Ahmed is a World Bank consultant.