Ukraine-launched drones targeting Moscow downed, Russian drones hit Romania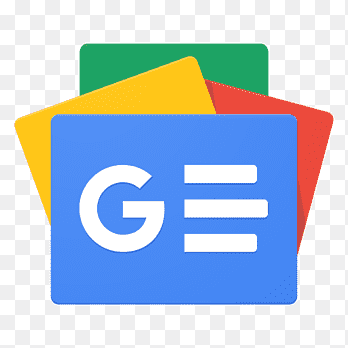 For all latest news, follow The Financial Express Google News channel.
Russia shot down at least three Ukraine-launched drones early Tuesday that were targeting the country's capital, the Russian defence ministry said.
The ministry said that its air defence systems destroyed two drones over the Kaluga and Tver regions, which border the Moscow region, as well as one closer to the capital, over the Istra district of the Moscow region.
Moscow Mayor Sergei Sobyanin said that the drones "were trying to carry out an attack on Moscow" and that a consumer services facility was damaged in the Istra district, which is located some 65 km (40 miles) northwest of the Kremlin, reports Reuters.
There was no damage or casualties elsewhere, the mayor defence ministry said. Reuters could not independently verify the reports.
Sobyanin said that drone debris in the Tver region fell in the Zavidovo village. According to RIA state news agency, Zavidodvo is home to "Rus", an official residence palace of the Russian president.
President Vladimir Putin's main residences are the Novo-Ogaryovo residence in the Moscow region as well as the Grand Kremlin Palace - where official events are held.
Russian news agencies reported that almost 50 flights were cancelled or postponed early Tuesday from the four major airports around the capital - Vnukovo, Domodedovo, Sheremetyevo and Zhukovsky.
Drone attacks on Russian targets, especially in Crimea - annexed by Moscow in 2014 - and in regions bordering Ukraine, have become almost a daily occurrences since two drones were destroyed over the Kremlin in early May.
The attacks have disrupted flights in and out of Moscow in recent weeks. Ukraine rarely takes direct responsibility for such drone strikes but says destroying Russian military infrastructure helps a counteroffensive Kyiv began in June.
Meanwhile, Ukraine said on Monday Russian drones had detonated on the territory of NATO member Romania during an overnight air strike on a Ukrainian port across the Danube River, but Bucharest denied its territory had been hit.
Reuters could not independently verify either account, a rare report of stray weapons from the war in Ukraine hitting a neighbouring member of the Western military alliance.
Moscow has conducted long-range air strikes on targets in Ukraine since the start of its invasion last year. Since July, when Moscow abandoned a deal that lifted a de facto Russian blockade of Ukraine's Black Sea ports, it has repeatedly struck Ukrainian river ports that lie across the Danube from Romania.
Russian launched its air strike hours before President Vladimir Putin was due to discuss reviving the Black Sea deal with the deal's sponsor, Turkish President Tayyip Erdogan.
"According to Ukraine's state border guard service, last night, during a massive Russian attack near the port of Izmail, Russian 'Shakheds' fell and detonated on the territory of Romania," foreign ministry spokesperson Oleg Nikolenko said, referring to Iranian-made drones.
"This is yet another confirmation that Russia's missile terror poses a huge threat not only to Ukraine's security, but also to the security of neighbouring countries, including NATO member states," he wrote on Facebook.
Nikolenko published a photo showing flames of an explosion visible from across a river. Reuters could not immediately verify the vantage point of the image.
The Romanian Defence Ministry said Romania was not hit.
"The ministry of defence categorically denies information from the public space regarding a so-called overnight situation during which Russian drones would have fallen in Romania's national territory," it said.
"At no time did Russia's means of attack generate direct military threats on Romanian national territory or waters."
In Washington, the US State Department said it was aware of reporting on the matter but referred queries to Romania's government. The Pentagon declined to comment.
Daniela Tanase, whose house in the Romanian village of Plauru overlooks Ukraine's Izmail port across the river, said she was not aware of explosions on the Romanian bank but could not say for certain.
"We heard the drones, the booms and the air defence systems across the river," she told Reuters by telephone. "We saw a light in the distance from our window, it was raining last night."
NATO has a collective defence commitment under which the military alliance considers an attack on one ally to be an attack on all allies.
Ukrainian lawmaker Oksana Savchuk told Ukrainian television that she believed the Romanian denial could be part of an effort by NATO to prevent a slide into a direct war with Russia.
Ukraine has reported suspected Russian weapons flying over or crashing into neighbours, including NATO members, several times during the war. In the most dramatic incident, two people were killed in Poland by a missile that fell near the border last November; Poland and NATO allies later said it was a misfired Ukrainian air defence missile.
DAMAGED WAREHOUSES, BUILDINGS ABLAZE
Officials in Kyiv said Monday's attack damaged Ukrainian warehouses and set buildings ablaze, hours before Erdogan was due to meet Putin in Russia's Black Sea resort of Sochi. Turkey, also a NATO member, has sponsored the Black Sea grain export deal and Erdogan has said he expects to persuade Putin to rejoin it.
Russia quit the deal in July that had allowed Ukraine to safely export food via the Black Sea during the war. The Danube has since become a vital export corridor for Ukrainian grain, and Russia has targeted the route with regular air strikes.
In the early hours of Monday, the Ukrainian border guard service said two drones had hit Romanian soil near Ukraine's Izmail port, the Interfax Ukraine news agency reported.
It said it had relayed the information to its Romanian counterparts, but received no reply.
The Ukrainian president's chief of staff, Andriy Yermak, said the incident showed the need to increase supplies of modern air defence and long-range weapons to deprive Russia of the ability to launch drones and missiles as Ukraine.
"Additional weapons and long-range missiles for Ukraine - to speed up the de-occupation of our territories. Russia must be defeated on the battlefield," Yermak wrote on the Telegram messaging app.