Slovak journo murder: Thousands hold anti-government rally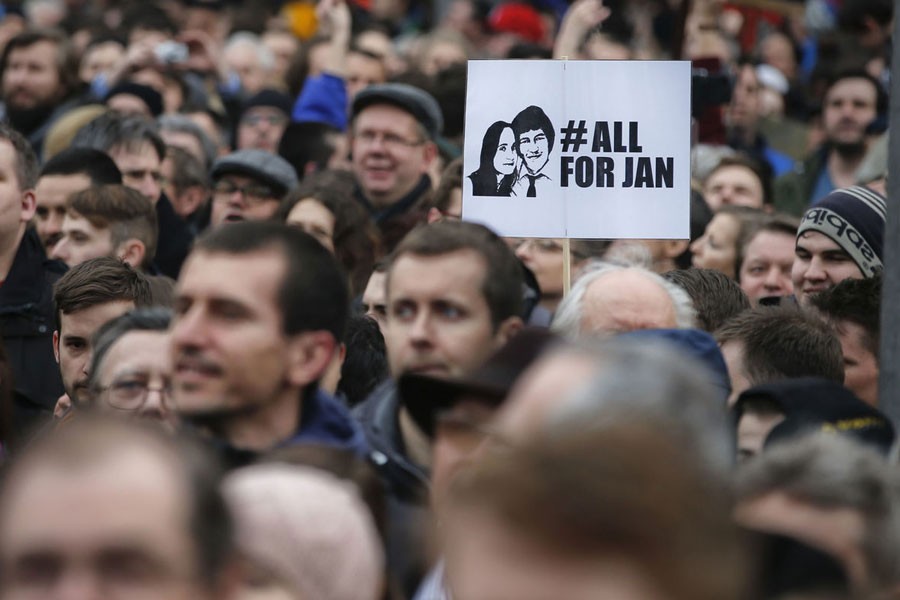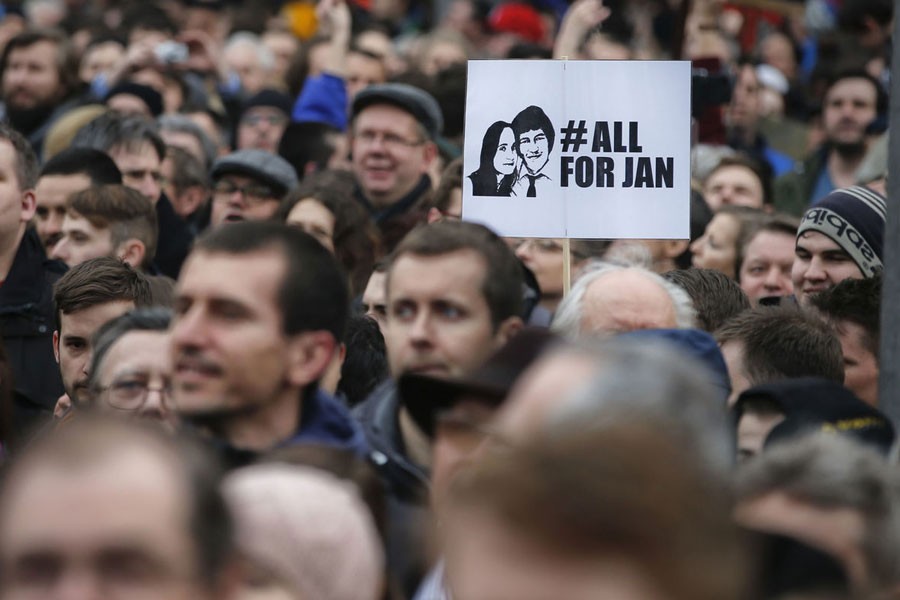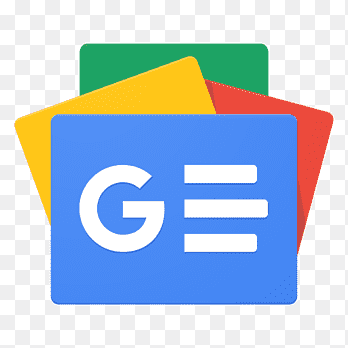 For all latest news, follow The Financial Express Google News channel.
About 65,000 people have attended anti-government protests held in Slovakia for the third consecutive week.
Outrage over the killing of journalist Jan Kuciak and his fiancée Martina Kusnirova prompted Prime Minister Robert Fico to resign on Thursday.
But demonstrators say Fico will continue to exercise power and are calling for early elections.
Fico said his coalition government had a mandate to serve its full four-year term, which ends in 2020.
Kuciak was investigating alleged political corruption linked to Italian organised crime, according to a BBC report.
His final unfinished story was published after his death in late February, stoking public anger against the government widely seen as failing to tackle corruption.
There were protests in 35 cities across the country on Friday. Protests in the second city of Kosice seem to have been smaller than last week's.
The death of Kuciak and the publication of his final story have cost Fico, the interior minister, culture minister, and other senior officials their jobs.
But Fico, who will continue to head the Smer-SD party, only resigned after presenting his party colleague, Peter Pellegrini, as his replacement. Critics are concerned he will continue to act as the de facto leader from the sidelines - especially after he vowed to remain politically active.
Last week's protest in Bratislava was thought to be the largest demonstration in the country since the fall of communism, with more than 40,000 people attending the march.
This week the crowd there was even larger, with protesters chanting not for the resignation of the prime minister, but for early elections to replace the government en masse.
A relatively small group of several hundred broke away from the peaceful protest and rallied in front of government buildings, chanting 'Fico to prison'.
After the killings, seven people were arrested for questioning - but all were released shortly afterwards.
Nobody has been charged with the murders.