MEXT SCHOLARSHIP
Nurturing knowledge on a cultural odyssey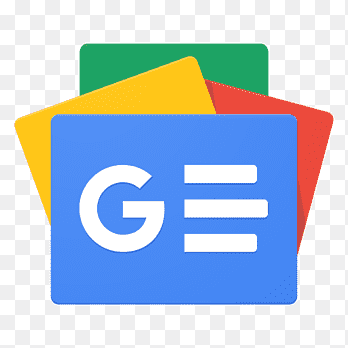 For all latest news, follow The Financial Express Google News channel.
Japan has a distinct blend of tradition and innovation that has captured the world's attention. Aside from its tranquil landscapes and cutting-edge technology, Japan's allure comes from the opportunity to immerse themselves in a society steeped in history and tradition.
As of 2019, Japan is home to over 300,000 international students. What distinguishes Japan is its dedication to fostering cross-cultural exchange. While preserving its cultural identity, the Japanese government also opened its doors to the rest of the world, providing scholarships to students who want to learn about and appreciate different cultures.
The Japanese Ministry of Education, Culture, Sports, Science, and Technology established the MEXT (Monbukagakusho) scholarship in 1954, demonstrating Japan's dedication to international education and cultural exchange. The MEXT scholarship has a six-decade legacy that has benefited over 65,000 students worldwide. As the number of Bangladeshi students joining this transformative journey grows, this author had the opportunity to interview Saume Saptaparna Nath, a talented scholar who recently received the MEXT scholarship. In this interview, she discusses her goals, challenges, and advice for future applicants before embarking on her educational journey, both academically and culturally.
Choosing Japan as study destination: When asked about why Saptaparna chose to study in Japan, her main incentive to study in Japan was the country's international relations and foreign policy. "My passion for international relations led me to choose Japan for my studies during a significant milestone--the 50th anniversary of Bangladesh-Japan friendship. Working at the East Asian Study Centre, University of Dhaka, for nearly a year, I've closely observed Japan's foreign policy contributions to Asian peace, stability, and prosperity."
"Japan's academic environment for international relations promises a rich experience, fostering critical insights into international politics. Their multicultural approach aligns with my quest to learn from diverse backgrounds. Japanese universities, renowned for their East Asian perspective, offer specialised courses that perfectly match my post-graduation aspirations. My journey started with the discovery of the MEXT Scholarship, leading to my application for MEXT 2023. I was shortlisted by the Japanese Embassy for language proficiency exams in English and Japanese. Now, I'm proud to be enrolled at the University of Osaka, part of the Graduate School of International Public Policy, ranked 68th in the QS world ranking and 17th in the QS world ranking 2016," she adds.
Applicant requirements and experiences: To be eligible for MEXT scholarship applications, an applicant must have good academic credentials, such as a CGPA above 3.50, elementary-level Japanese language proficiency, and at least two or three years of job experience. Before applying for the MEXT scholarship, Saptaparna had a diverse set of experience in both academic and extracurricular areas. In her words, "I have worked as an intern for the Ministry of Foreign Affairs, as a research assistant at the East Asian Study Center, and later as a research associate at the KRF Center for Bangladesh and Global Affairs. My work at KRF Center has helped me publish in various national and international media, such as The Daily Star, Dhaka Tribune, etc. The scholarship was also secured due to my extensive research experience, including a thesis in honours and masters, and their previous experience in writing articles, policy briefs, and features for various newspapers."
She also describes her extracurricular activities, "As a student, I was active in extracurricular activities, serving as vice president of Dhaka University Debating Society and convenor of the English wing of Ruqqyah Bitorko Angan. I represented my university and country in debate championship tournaments and participated in singing, anchoring, reciting, and being an active member of the Bangladesh Red Crescent Society and Transparency International Bangladesh. These academic, extracurricular, and social activities helped me excel in the face-to-face viva and writing processes."
Statement of Purpose and interview experience: In Saptaparna's Statement of Purpose (SOP), she mentioned her deep admiration for Japan's rich culture and its global contributions to peace and prosperity. I highlighted how studying in Japan would enrich both my intellectual and spiritual journey and emphasised my commitment to enhancing bilateral relations and people-to-people connections upon my return to my home country.
I believe that anyone considering higher education, whether in Japan or elsewhere, should possess a clear vision of their goals and how this academic journey will impact them individually and academically and contribute to their nation's development. A SOP reflects one's thoughts and aspirations and should be crafted with the utmost seriousness."
After a rigorous selection process, shortlisted MEXT applicants have to appear for an interview. How was Saptaparna's experience? She responds, "My aforementioned extracurricular activities helped me a lot to face the interview after primary selection. In my interview, I also expressed my deep admiration for Japan and how my previous experiences inspired me to study there. Coming from the remote coastal region of Patuakhali, also known as the 'Daughter of the Sea,' I was asked about my future plans for my hometown. This question piqued my interest because it wanted to figure out applicants' broader perspectives."
"I responded by drawing parallels between Patuakhali and Japan, both of which are coastal and vulnerable to natural disasters. I explained how my time in Japan would prepare me to raise awareness about disaster vulnerabilities and climate issues in my hometown. My future goals, dealing with challenges in Japan, and my research were all discussed during the interview. The MEXT interview focuses on applicants' broader perspectives, which include both their home and host countries," she further adds.
Future plan and advice for future applicants: Saptaparna's future plan after returning from Japan is quite elaborate, "My own experiences in Japan will be a valuable instrument for public diplomacy when I return to Bangladesh. I hope to motivate others to visit Japan and learn about its rich culture, while also acknowledging the common Asian identity shared by Bangladesh and Japan. My deeper understanding of Japan will strengthen my connections with its people.
While people frequently emphasise aspects of the Bangladesh-Japan relationship such as aid and asymmetry, it is critical to acknowledge their shared principles of peace, stability, freedom, human rights, and democracy. These shared values serve as a solid foundation for their collaboration, and they need more attention in policy and academia. When I return, I hope to work as a full-time researcher, promoting and investigating neglected areas of cooperation between Japan and Bangladesh."
She further adds, "The geopolitical significance of Bangladesh-Japan relations is expanding as global dynamics change. My research proposal highlights Japan's potential involvement in building a Bay of Bengal community, as well as Bangladesh's strategic significance in this context. Japan's willingness to assist Bangladesh is consistent with shared interests spanning the Bay of Bengal and the Indo-Pacific region. I plan to continue my study and writing efforts on East Asia, Japan's contributions, its role in the Bay of Bengal, and the relevance of Japan-Bangladesh relations. These initiatives will enable me to effectively bridge the divide between East and South Asia."
What will be her last piece of advice for future MEXT applicants? She answers, "If anyone plans to study in Japan, he or she should improve language proficiency, try to acquire work experience, and enrich publications as much as possible. Besides, he or she should have a clear plan and its reflection on the SOP and research works."
Practical knowledge is also important, in her opinion. "Remember, scholarships often value practical skills and knowledge more than just academic achievements. Practical skills and knowledge can be invaluable. So aim to enhance your strengths. Don't limit yourself to academics; explore languages, develop skills, engage in social initiatives, and participate in extracurricular activities. This well-rounded approach can make you a highly valuable candidate.
"In addition to these endeavours, always maintain humility. Being a good person with excellent manners is your greatest ally on this journey," she concludes.