Bangladeshi founder-led team raises Tk 550m in seed funding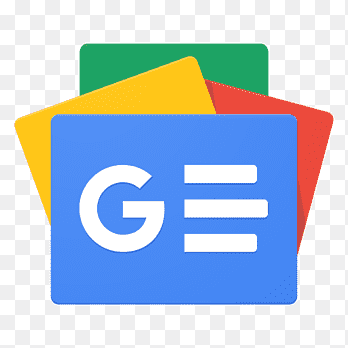 For all latest news, follow The Financial Express Google News channel.

THE inception of blockchain has made it easier for users to record digital transactions and trace assets in an accurate and decentralised way within a network. The transparency, security, and efficiency of exchanging information through distributed ledger systems make blockchain technology feasible for not only cryptocurrencies but also financial transactions and savings.
Many organisations, particularly in the West, have been at the forefront of shaping Decentralised Finance (DeFi) protocols aiming to enable blockchain-based asset transactions, exchanges, and financial services. In this context, 'decentralised' refers to how no chief entity controls the value of the financial assets thus making it inflation-proof, as opposed to traditional finance. Bangladeshi-born Tarik Adnan Moon is one such person who followed his foresight and passion for technology to establish his blockchain project Affine DeFi in the United States of America and successfully raised US$ 5.1 million which is equivalent to Tk 550 million (55 crore).
Tarik Adnan Moon attributes the accumulation of his prior experiences and exposures as factors that drove him to start this venture. It can be traced back to his school days in Kushtia when he found his passion for mathematics and would keenly participate in olympiads. He received multiple accolades for his excellence including the Bronze Medal at the 51st International Mathematics Olympiad. "During my undergrad at Harvard, I worked as a quant at Goldman Sachs in 2014. As I worked to develop analytics platforms as well as to semi-automate strategy selection and asset allocation processes, I got to have a close look at how traditional financial systems work. I could not overlook the issues that impeded the efficiency of the system which include lack of transparency, elevated risks, and high transaction costs," says Tarik Adnan.
In 2018-19, he returned to Asia and partnered with his friend from Harvard University to co-found a data security company called Covalent. This experience solidified his ideas about incorporating higher levels of security and sustainability into both financial and non-financial ecosystems. His venture, Affine DeFi operates with the mission of making DeFi investments simple, sustainable, and secure and has raised seed funding from notable investors including Hack VC and Jump Crypto. "DeFi today is incredibly difficult for the average investor to access. Affine provides the tools that investors need to easily participate in the DeFi economy." posits Alex Pack, managing partner at Hack VC.
Equipped with these experiences, Tarik Adnan decided that he wanted to innovate solutions that address the pain points of investors which led him to found Affine (previously Alpine). "A key motivation behind building Affine was to decentralise finance and eliminate macro risks assets are subjected to (eg. inflationary pressures) inherent with centralised finance to protect investors from unforeseen circumstances. The philosophy behind Affine is to enable a community-run system where users have a say in what assets are incorporated in the platform," says Tarik Adnan.
Blockchain equips Affine to practise its philosophy as it ensures the immutability, traceability, and transparency of each transaction by each user while also establishing asset values that are agreed upon universally. "At Affine, we aim to accelerate nearly every functionality of fiat money - from trading to taking loans, thereby expanding economic opportunity for everyone. We want to be the savings protocol that yields diversified sustainable returns at lower transaction costs and settlement time," he elaborates.
Affine effectively achieves this goal with its thematic collection of baskets, in-built diversification mechanism, and direct integration with Ethereum and Polygon (a stack of protocols that boost scalability and interoperability). The platform has automated bots that adjust liquidity positions to help users' funds remain productive. The team targets to leverage the seed funding they obtained to employ new strategies on new chains to further streamline the processes.
Affine currently has a diverse team from multiple countries, educational backgrounds, and skill sets. "Since different team members are based in different time zones, Affine is equipped to ensure twenty-four-hour support," says Rafid Sadman Eesha who is responsible for the organisation's analytics, marketing, and community management. "A significant proportion of the team happens to be from Bangladesh,'' he says.
With Fahim Aziz utilising his analytical skills and domain knowledge to strategise, accompanied by Nadimul Abrar, Rahul Saha, and Adib Hasan maintaining a firm grasp upon the core technical aspects, the team continues to successfully formulate work plans to make DeFi more accessible to investors and thereby expand coverage. The contributions of Mahi Shafiullah, Prosenjit Chowdhury, Shajal Ahamed, and Shahjalal Shohag are also greatly acknowledged by everyone in the team. From maintaining API servers and designing decentralised protocols to engineering Smart Contract for the automation of transactions, the team composed of brilliant minds has been synergistically collaborating to achieve their end goals.
Bangladeshi-led team of Affine's holistic product portfolio, impact-oriented approaches, and outcome-driven team with complementary skills work in their favour as they march on to shape the future of finance. Their seed funding announcement is certainly a harbinger of novel scopes of innovation in the field of DeFi in the coming days.
The writer is working at the Web team of SELISE Digital Platforms.
[email protected]