Reimagining legal services in Bangladesh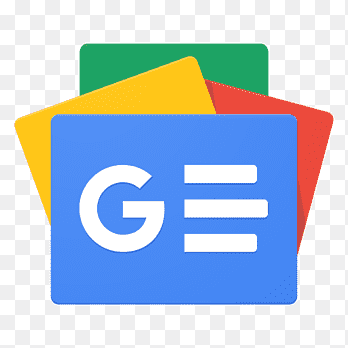 For all latest news, follow The Financial Express Google News channel.
"After my father passed away last year, I had to face a lot of challenges in dealing with legal issues. I didn't know how to claim his accounts from the banks, how to transfer the properties and land or even how to get the official death certificate," said Ahnaf (anonymous). Just like Ahnaf, thousands of people face different kinds of legal complications like family disputes, divorce cases, physical abuse, land settlement, or even legally setting up a new business. According to a report published by BRAC in 2018, every year 31 million people face legal challenges in Bangladesh. That is, almost one out of every five people in the country. Unfortunately, most of these issues remain unresolved. It is primarily due to not having access to the right information, the time required to run errands for such issues, or simply the cost of getting a lawyer makes it inaccessible for the common people.
Seeing such major legal challenges and barriers in Bangladesh, LegalX was formed in 2018 by two young and ambitious students of law, Muiz Shahab Uddin, co-founder and chief strategic officer, and Maliha Rahham, co-founder and chief executive officer. LegalX is an online portal where anyone can subscribe and get various kinds of legal aid. They are one of the very few legal-tech startups working to revolutionise the legal industry in Bangladesh. Explaining the idea behind LegalX, Maliha Rahham said, "We want to become 'Google', but for legal queries and information. LegalX aims to become the go-to platform for anyone to ask legal queries and find lawyers." "We thought of building LegalX because we knew exactly how challenging it is to get accurate information or guidance when it comes to legal aid. And when we saw no one else trying to solve this, we knew we had to take a step forward," she added.
For legal services, people currently resort to either law enforcement agencies like police or lawyers and advocates. However, there is a significant lack of trust and reliability concerns that arise from the consumer side when it comes to such issues. Moreover, there is a severe lack of awareness and willingness to engage in legal actions among the general people. Speaking of the challenges LegalX faced, Maliha said, "In our early days, we faced serious backlash from people in the legal fraternity. Many even said that it shouldn't be allowed to offer such services online in this sector." "Even our family and friends at times discouraged us by saying that such a platform won't take off in Bangladesh. But over time, we have been able to change their mindset. Now, the same people are appreciating our work and supporting us," she added.
LegalX wants to make it accessible for anyone with a legal concern in Bangladesh to get their issues resolved with ease and affordability. Their services range from asking legal queries, getting contracts drafted, informing about rights, and finding lawyers. Even inquiries pertaining to sensitive laws, such as those that deal with sexual offenses or harassment can also be resolved at LegalX. You can sign up on the LegalX web portal by paying daily, weekly, or monthly fees starting from only Tk 100. Once registered, you can ask legal questions and get that answered by legal professionals within 24 hours. Moreover, you can find and book an appointment with lawyers or advocates directly using the platform. "In the last four years, we have resolved more than 10,000 queries for free, served more than 150 corporate clients, and grew from just the two of us to a team of around 20," said Muiz Shahab Uddin. Most of these queries were related to business like getting a trade licence and registering a company, personal or familial issues, and cyber security concerns.
Muiz and Maliha started LegalX when they were in the third year of their law school at North South University. They were young but bold and ambitious in their vision. "We never formally raised funds but we had some good friends and family who backed us in this journey," said Muiz. Ziaul Hassan is currently serving as the advisor and board member of LegalX. Keeping up with its vision, LegalX has achieved BASIS National ICT Awards twice. In 2020, they were the Champion in professional services under Legal and HR category. Then again in 2022, the company became the winner in the Women Entrepreneur in Inclusion and Community Services category.
"There are 13 million people every year in Bangladesh that never get legal aid. At LegalX, we want to reach as many as possible of these individuals," stated Muiz with an array of hope. LegalX is officially launching its web platform in February 2023. The platform will have lawyers and advocates actively working to serve general customers as well as corporate clients. "When we started LegalX, we really thought about how the middle to lower middle-class people could access and afford legal services in Bangladesh," said Maliha. With this goal in mind and to reach people in suburbs and second tier cities, LegalX plans to set up customer care kiosks in various regional points across Bangladesh. Over the last couple of years, many traditional sectors like education, health, finance, etc. have seen the integration of technology to better serve consumers. The legal service industry is yet to see any such disruption. This is where startups like LegalX can bridge the gap and make lives better for people and society at large.
The writer is a fourth-year BBA student at IBA, University of Dhaka. [email protected]