ORANGE KNOWLEDGE SCHOLARSHIP
Towards effectuating dreams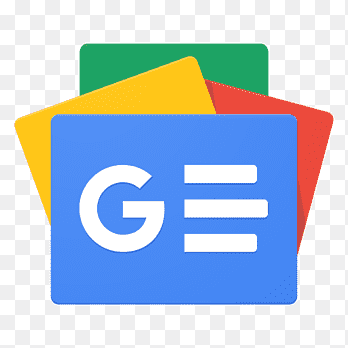 For all latest news, follow The Financial Express Google News channel.
The Netherlands has started to draw a lot of international interest for its highly ranked, prestigious medical schools, engineering schools, law schools, and business schools. The country has some of the oldest universities in the world and was one of the first nations in continental Europe to introduce English-taught courses. Numerous universities in the Netherlands are well-known internationally for their scientific research and discoveries. Tuition costs and living expenses in the Netherlands are far lower than in many English-speaking nations, and Dutch educational institutions are well known for their excellent instruction. The Netherlands, furthermore, provides a variety of scholarship possibilities.
International students of the world get the opportunity to study in the Netherlands through the Orange Knowledge Program (OKP) funded by the Dutch Ministry of Foreign Affairs and administered by Nuffic, a Dutch non-profit organisation promoting the internationalisation of education. Since its launching in mid-2017, the OKP has aimed to give tens of thousands of people the opportunity to improve their lives through education and training. The benefits of this scholarship include school fees, a monthly living stipend, trip airfare, health insurance, and research expenses. The student must go back to his country after completing his studies on this scholarship.
Only nationals of the listed countries can apply for this scholarship. One must currently be employed and sponsored by one's employer to apply. Tahrima Binte Tarique, a recent graduate of Department of Development Studies in Dhaka University, has been awarded such a scholarship to study for a master's degree in political science at Vrije Universiteit Amsterdam in the Netherlands.
About shifting the field of study, she says, "Political science was one of my favourite courses in the undergraduate period once I first encountered it. I applied for a variety of courses, such as political science, development studies, and geopolitics, so it is not exactly something I deliberately sought out. But everything worked out for the best in the end."
For her fellow juniors to be prepared, she suggests, "Do some research. Speaking with seniors, alumni, and other individuals is quite helpful. However, nothing can take the place of your own research. Investigate several colleges, courses, and scholarship possibilities. Every university offers counsellors, consultants, or even specialised portals for graduate and PhD students. Sending them an email will allow you to learn more about their programmes and whether they are a good fit for you. Professors are also accessible by email. There is a very good chance that they will reply or suggest someone who will reply and assist you. For 'fall' admissions the following year, admission portals often open in October, so get your homework done well in advance."
Tahrima has been involved in debating as an extracurricular activity and she thinks that her capacity to learn and evaluate issues, think critically and listen to others, communicate ideas effectively and fluently, and better comprehend public events have improved as a result of competitive debate. She states, "Debate improves your composure and self-assurance and offers ongoing intellectual stimulation."
Talking about the challenges she faced in obtaining a scholarship, Tahrima thinks that the application procedure for scholarships is very onerous. The procedure took a long time which sometimes made her frustrated and anxious. One needs to keep self-confidence up throughout the process till she achieves the target. In addition, she said, "The hassles I felt largely while gathering and organising the necessary information (such as transcripts, test results, reference letters, residency certificates, etc.). Narrowing down specific scholarships, schools, and subjects long before you have to apply helps to finish these steps faster."
The ability to cope with diversity and new environments is very important, says Tahrima, "You must be flexible and ready to roll with the punches. It might be challenging to foresee the challenges you'll encounter while you're in a foreign nation. The best strategy is to have an open mind and be prepared to make any necessary adjustments dependent on your final destination."