Impact of COVID-19
BD school closure eats up 3.1pc of GDP: Study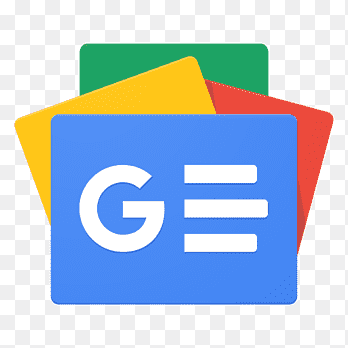 For all latest news, follow The Financial Express Google News channel.
Bangladesh has experienced substantial losses in gross domestic product (GDP) and employment due to prolonged school closures amid COVID-19, says a latest study.
Earning losses from school closures have led the GDP to witness 3.1 per cent fall against the baseline assuming no COVID-19, according to the study styled "Potential Economic Impact of COVID-19-Related School Closures" conducted by Asian Development Bank (ADB).
For Asia as a whole, it said, the impact is most pronounced in the Kyrgyz Republic with a 4.9 per cent contraction in GDP), followed by Nepal with a 3.6 per cent decline.
These economies have had the longer school closures and deepest earning losses. According to UNESCO data, schools in Nepal closed for 82 weeks because of the pandemic, while in Bangladesh schools were out for 73 weeks.
The effect is substantial in Bangladesh, where GDP is forecast to fall by 0.43 per cent in 2023, 1.34 per cent in 2025, 3.39 per cent in 2028, and 4.90 per cent in 2030 as a result of the school closures.
For South Asia, the effect is deepest in Nepal, where GDP is forecast to fall by 0.48 per cent in 2023, 1.42 per cent in 2025, 4.34 per cent in 2028, and 4.97 per cent in 2030.
In India, jobs for skilled labour in 2030 will decline by 1.0 per cent, while by 2.0 per cent for unskilled labour.
In terms of absolute change, Bangladesh will see a significant GDP decline in South Asia after India, at about US$13.84 billion in 2030, while India will experience the highest GDP decline in South Asia, at about $98.84 billion in 2030.
The country's skilled employment would fall by 0.244 per cent and 0.759 per cent in 2023 and in 2025 respectively, according to the study.
Skilled employment would fall by 3.18 per cent in Bangladesh and unskilled labour employment by 3.16 per cent in 2030, it shows.
The study also gave three policy recommendations to the governments - supporting learning recovery, investing in education and skills, and embracing the digital transformation in education - to mitigate these impacts while building a more resilient education system.
However, India has notable enrollment in secondary education and among students in rural areas.
The study estimated that the earning losses from school closures have led GDP to fall in almost all economies, including the sub-regions of Asia.
Globally, the decline amounts to 0.19 per cent of GDP in 2024, 0.64 per cent in 2028, and 1.11 per cent in 2030. In absolute terms, school closures during COVID-19 would cost the global economy $943 billion in 2030.
Overall, the economies with a significant population of school children and college-going youth in rural areas-and in the poorest and second wealth quintile-have been worst-hit as they lack access to stable internet connections needed to study online.
Also, if the share of unskilled labour employment in the labour force is high, learning and earning losses are significant. That is because a notable portion of the impacted population will migrate to the unskilled labour force, the study hinted.
Severe disruptions in school education during the COVID-19 pandemic have impacted children through their formative years which will affect their employment opportunities and earning potential for many years after school ages, it pointed out.
Asked, Professor Dr Md Salim Uddin (FCA, FCMA) at the Accounting Department of the University of Chittagong told the FE that to offset the loss and mitigate these impacts, the government should speed up the works of ongoing mega projects in time.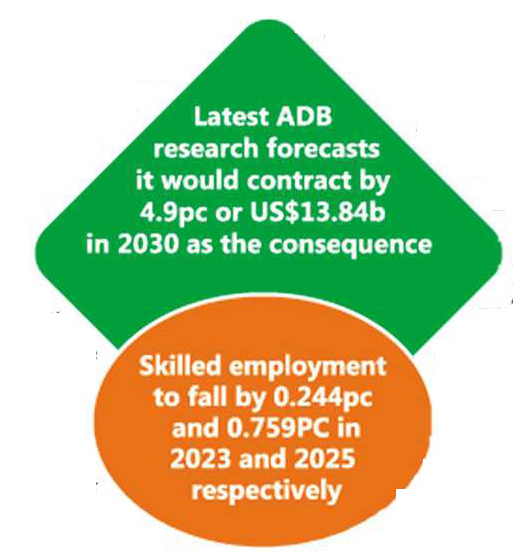 Apart from this, the government must focus on investing more in the education sector including infrastructure development, skills and digitalisation to build a quality and skilled workforce, said Dr Salim, who is also the chairman of Bangladesh House Building Finance Corporation.
Expressing his concern over significant GDP and employment losses revealed by the study, the Centre for Policy Dialogue (CPD) research director Dr Khondaker Golam Moazzem said the government had a limited alternative during the pandemic to make up for the learning and earning losses as there was a lack of access to stable internet connections and online education in the country's rural areas.
The education ministry should now assess and identify the knowledge and skill gaps which were created during the Covid-19 pandemic to increase investment in those areas and build the skilled labour force in the coming days, he added.
He also suggested taking actions and projects centering and focusing on developing skilled human resources.