Did you know, in the USA, there is a special day celebrated as national nut day? Not only that, when it comes to peanut butter, Americans spend about USD 800 million a year on it.
In addition, the presence of 'Peanut' can be noticed in the names of six American cities. Does it make you think, what is so special about nuts?
Even if you don't take into account the recently viral 'Kacha Badam' (Raw Nuts) song that gave nuts the due hype, this food item can do wonders for the human body.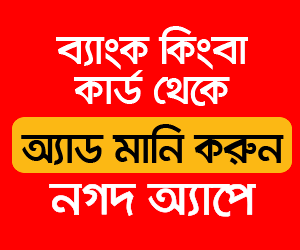 Usually, nuts take a significant part in any weight loss or controlled diet. This is because it gives a feeling of fullness in the stomach for a long time, which reduces food consumption.
On the other hand, even if there is a deficit in hunger, there will be no nutrition deficit because nuts are rich in good fats, vitamin E, magnesium, copper, protein, fibre and antioxidants.
Not only that, regular consumption of nuts can lower the bad cholesterol in your body, reduce the risks of heart diseases and maintain healthy blood vessels and blood pressure.
Nuts are not difficult to include in your daily diet. Be it Polao, roast or curry of meat, Payesh, or drinks like Lachchi, nuts are so universal that they can be used without any hesitation to enhance the taste and beauty of any food.
Interestingly, many people only think about peanuts when they hear the word nuts. But there is a lot more like almonds, cashew nuts, walnuts, macadamias, etc.
Peanut butter can be a great addition to your breakfast bread. Also, its combination in the frosting of the cake or with graham crackers is incomparable.
Almonds, cashew nuts, pistachios, etc. are widely used in making various bakery products, such as biscuits, fruit cakes and stuffed bread.
In Korma or slightly sweet gravy recipes, almond or cashew paste thickens the gravy texture, adding a rich-creamy flavour.
Hazelnuts are used to make sweets such as chocolate truffles or Nutella. Adding a few cashews to regular salads can make them more nutritious and delicious. The addition of Pistachio is irreplaceable to enhance the taste of various foods like Kulfi, ice cream, Zafrani-Sharbat, etc.
Roasted salty nuts are excellent savoury snacks. Apart from 3 meals or snacks, we have small appetites at different times of the day.
Instead of a piece of biscuit or a slice of cake, try a handful of raw or roasted nuts. These small investments for the body create a significant impact in the long run. Cause you are what you eat.