Media reports that Chinese and Indian troops clashed on the ridges at a height of nearly 4,270 meters above the sea level on a steep terrain at the Galwan river Valley in Ladakh on June 15. During the clash some soldiers fell into the fast flowing Galwan river in sub-zero temperature. Also, during the clash no shots were fired. The soldiers are allowed to carry firearms but are not allowed to use them in the border disputes under a previously agreed code of conduct between China and India.
China has accused Indian troops of a 'deliberate act of provocation' at the disputed border at the Galwan valley. The Chinese foreign ministry spokesperson said that Indian troops crossed into Chinese territory and attacked triggering 'fierce physical conflicts'. China also maintains that it was merely responding to Indian aggression along the border and claims it seeks to quickly deescalate tensions.
Meanwhile, Indian Prime Minister Narendra Modi declared in a televised statement, 'Nobody has intruded into our border, neither is anybody there now, nor have our posts been captured'. Modi's statement contradicts his own foreign minister who said "the Chinese side sought to erect a structure in Galwan Valley on our side of the LAC''.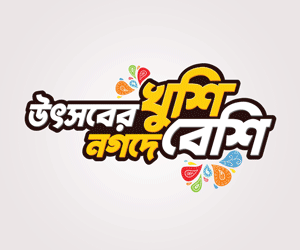 The Chinese media seizing on Modi's statement asserted that the statement proved that the entire Galwan Valley belonged to China and there was no dispute on this issue.
The Galwan river valley is in Ladakh close to Aksai Chin, a disputed area claimed by India but controlled by China. India considers Aksai Chin as part of Indian territory of Ladakh which was carved out of Indian occupied Kashmir on August 5, 2019 to give demographic solution to the Muslim majority state Jammu and Kashmir. This Indian claim has no validity as numerous UN resolutions identify Jammu and Kashmir, including Ladakh as a disputed territory.
From the strategic point of view, India's claim to Aksai Chin (also Indian official maps show Aksai Chin as part of India) is a demonstration of India's strategic intent to delink Tibet from Xinjiang province. The New York Times also suggested that Home Minister Amit Shah played a role in aggravating things by vowing to take back Aksai Chin in a speech last year. Therefore, to maintain the current LAC (other words status quo) is of utmost strategic interest to China to forestall any threat to its geographic integrity.
China considers the valley as part of Tibet which had been a Chinese protectorate of the Qing Empire since the early 18th century and Xinjiang province. Further to the East, China claims Arunachal Pradesh as southern flank of Tibet and describes it as South Tibet. These are the two major areas of frontier disputes between the two countries. There is no consensus also on the Line of Actual Control (LAC) between the two countries.
The root of the conflict lies deep into the British colonial rule in India and the strategic manoeuvres of the Great Game at the turn of the 20th century where the British wanted to delineate their sphere influence from Tsarist Russia expanding into central Asia towards Tibet. This would create a European rival next door. This triggered the Great Game between these two European rivals.
The British considered this as one of their most vulnerable borders and went ahead with reformulating the border to their favour disregarding any historical precedence by drawing the McMahon line encompassing the present-day eastern frontier between China and India to safeguard their colonial interests in India which itself is a British colonial construct like the McMahon line itself. But China never recognised the line. The British also drew the Durand Line separating Afghanistan in the West to the Macartney-MacDonald Line in Ladakh in the north for the same purpose.
Neville Maxwell in his book 'India's China War' noted that while the then Chinese Premier Zhou Enlai successfully renegotiated the same boundary line with Myanmar (was part of British Colonial India at the time the border line was drawn). But on the same trip when Premier Zhou arrived in New Delhi, could not achieve a successful outcome as India held the view that the McMahon line to be closed to renegotiation. China also successfully reached a border agreement with Nepal. In fact, India's continuous border disputes with its neighbours continue to intensify beyond China.
Nepal, another country sharing the border with India in this region also has been in continuous border disputes with India. Rambhakta Thakur in an op-ed in the Rising Nepal Daily noted that since the 1962 India-China War, 'Nepal has been asking to go for survey in the disputed areas which was being ignored for this reason or that reasons by India'. The paper further also says that India's attempt at building a strategic road connecting the region to an airstrip close to China had escalated tensions.
China has maintained that it was merely responding to Indian aggression along the border and it seeks to deescalate tensions. China's foreign minister Wang Yi demanded through investigation of the border clash by the Indian authority and punish those behind the clash. However, despite rising tensions and anti-China protests and jingoistic media hype in India, two countries are unlikely to go for a direct military confrontation. Also, Beijing's harsh rhetoric against New Delhi have been accompanied by attempting to cool down the situation by refraining from publishing its casualty figures not to inflame ultra-nationalistic fervour in India. Hopefully, Modi's remark will ease tensions by removing the raison d'etre for continuing to maintain hard line approach to China.
China and India have the two largest population in the world and two largest economies in Asia. Overall relation between the two countries have been improving since the very late 1980s including trade relations where China is now India's second largest trading partner after the US. China accounted for about 5 per cent of India's total exports and in 2019-20 and about 14 per cent of imports. China's foreign direct investment (FDI) stood at US$4.14 billion in 2019. But the actual figure is likely to be much higher as Chinese firms often route their investment through their offshore locations like Singapore and Hong Kong. Also, in recent years in other areas China-India cooperation has been on the rise.
Despite both sides' attempt to cool down the situation, sections of Western media immediately tried to play up the conflict between China and India. They generally attributed China's role in the clash to 'domestic stress at home' and its (China) aggressive behaviour in the South China sea. What they forgot to mention is that the issue regarding the South China Sea is one entirely manufactured by the US. The US officially recognises Taiwan as China's territory but continuously undermines that. The same is true to Hong Kong.
Secretary of State Mike Pompeo and the US ambassador to India Kenneth Juster have extended their condolences to the Indian Government for the 20 Indian soldiers killed during the border clash. To further inflame the situation, Pompeo denounced China as a 'rouge actor' and said that China escalated border tensions with India in an online speech to a conference held in Copenhagen recently.
In a very provocative statement to the press, US Assistant Secretary of State David Stillwell referred to the border clash between China and India as a Chinese invasion and part of a pattern of Chinese aggression. The US knows such support for India will encourage New Delhi to become more belligerent towards China. The US decision to side with India this time is clearly designed to make connection between the China-India border dispute and the US strategic confrontation with China to thwart its rise.
Now Washington feels more convinced than ever before that the confrontation will further accelerate New Delhi's long-term tilt towards the US. But India has already leashed itself to Washington's strategic diktats quite some time ago through the QUAD in the US's anti-China war drive. India under Modi has become even far more vigorous to position India as a frontline state against China, a country the Pentagon has formally designated as a 'strategic competitor'.
Given India's growing strategic relationship with the US and its client states Japan and Australia with the objective to contain China, it appears China does not now worry driving India further into US arms and is quite willing to take such a risk if India is willing to bear the costs of strategic partnership with the US by foregoing very productive economic relationships with China.
Former Indian Foreign Secretary Nirupama Rao wrote a couple weeks ago, 'This is an opportunity for India to align its interests much more strongly and unequivocally with the US as a principal strategic partner and infuse more energy into relations with Japan, Australia and ASEAN'.
But the price tag for strategic partnership with the US can be quite substantial and will be in the form of increased arms purchases from the US. According to the Stockholm International Peace Research Institute (SIPRI), the US export of weapons to India grew by more than five folds between 2013 and 2017. Between 2008 and 2018, India imported US$ 3.10 billion worth of arms from the US and another US$ 3.5 billion worth of arms imports from the US are in the pipeline. Also, according to SIPRI, India ranked as the world's second biggest weapons buyer, just behind Saudi Arabia.
However, it need not be stressed that the US will never allow India to rise to a position of economic, political and military prominence except within the parameters set by it (US) like it did for Japan to remain a client state.