War in Ukraine to spell trouble for Bangladesh economy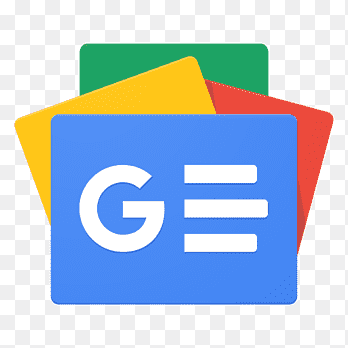 For all latest news, follow The Financial Express Google News channel.
Russian invasion of Ukraine has turned into a full-scale war which is likely to continue for a period longer than many have thought, since there is still no sign of de-escalation though the war is already in its second week. The war has already cast a dark shadow on global economy by threatening the global financial system to an unprecedented level. Global inflationary pressure will increase further due to big jump in oil and commodity prices as the war has also threatened to disrupt the global supply chain making the world trade costlier.
Bangladesh is likely to face a series of troubles on both economic and geo-political fronts. Economic shock will be felt immediately whereas geo-political difficulty will be visible in the near future. Being globally exposed mostly through trade, the economic shock will be transmitted at a faster rate.
Bilateral trade with Russia, US$1.14 billion in the last fiscal year (FY21), is small compare to Bangladesh's total global trade worth US$ 104.35 billion. Understandably, disruption in trade, especially export, will be costly. In the last fiscal year, Bangladesh exported $665.30 million to Russia of which around 95 per cent was textile and clothing. Due to war, it will be difficult to continue the export as cost of shipping is likely to surge. The more challenging will be retaining the export receipts as the United States (US) along with European Union (EU) has imposed sanctions on Russian banks to cut off the country from the global financial system.
Due to the sanction, banks in rest of the world will also stop or suspend direct transactions with Russian banks. Bangladesh Bank has already asked the commercial banks to take cautionary measure regarding transactions with Russian banks keeping the sanction in mind. Though a selected number of Russian banks have come under sanction and their access to SWIFT (Society for Worldwide Interbank Financial Telecommunication) system blocked, western banks and financial institutions will also try to avoid transactions with non-sanctioned Russian banks.
To settle trade-related payments with Russia, banks in Bangladesh largely depended on correspondent banks in western countries including Federal Reserve Bank of New York. These correspondent banks act as intermediaries or agents, facilitating wire transfers, conducting business transactions, accepting deposits, and gathering documents on behalf of Bangladeshi and Russian banks as there is no direct working relation between the commercial banks of these countries. If correspondent banks deny any transaction, Bangladesh will not be able to pay or receive any amount from the Russian banks.
The negative impact of the financial sanction on Russia will also disrupt the Rooppur nuclear power plant project, the largest project with Russian credit in Bangladesh. Already the Russian bank, Bank for Development and Foreign Economic Affairs (VEB) to be precise, has asked Bangladesh to hold up transactions for the time being. The bank is facing sanctions regarding the SWIFT's service. Sonali Bank in Bangladesh transacts the funds of this project, worth US$ 11.38 billion, with the Russian counterpart. At least, two more commercial banks have also received similar messages from two more Russian banks to suspend transactions for the time being due to their being cut off from SWIFT
To bypass the sanction and continue the financial transaction with Russia, the finance minister of Bangladesh, however, said that two countries may go for currency swap mechanism. A framework in this regard has already been developed as the matter was in bilateral talk for a year. This is not a unique system and at least a dozen of countries including India have the currency swap arrangement with Russia. What is problematic for Bangladesh is that it is yet to do any real swap so far. It requires some experimental works before making any final agreement. Now, amidst the Ukraine crisis and intensified financial sanction, it will be difficult to move in this direction as there is a risk of annoying western trade partners.
As the Russia-Ukraine war has already shaken the global oil and commodity markets, global inflation is set to increase further. Oil price has crossed $110 per barrel while commodity prices reached 50 years' high. If the oil price continues to surge, Bangladesh may also increase the prices of fuel oils domestically which will drive up domestic inflation further. The country hiked the prices of fuel oils five months back which pushed the price inflation.
Again, imports of foods, raw materials and intermediate goods will be costly due to rise of prices in the global market coupled with increase in freight charges and insurance premiums. So, there will be an extra pressure on payments of imports leading to further depreciation of Bangladeshi taka against dollar. Slowdown in remittance, a major source of foreign currency, may exacerbate the pressure. The net outcome will be deterioration in already yawning trade deficit and extended inflationary pressure. Trade gap has reached $15.61 billion in the first half of the current fiscal year.
Bangladesh Bank, in its annual monetary policy review, released last week, also cautioned: "The recent global commodity price hikes amid unfolding geopolitical conflicts may exert some inflationary pressures in the coming days, making it difficult to maintain the CPI inflation within the target set for FY22." The monetary policy aims to keep the inflation rate at 5.30 per cent although the average rate of inflation already crossed the target reaching it at 5.62 per cent in January this year.
The people are struggling with higher inflation for the last couple of months. Prices of food items, transport and housing have increased substantially although not fully reflected in the official figure of inflation due to flawed estimation method. Again, the government has also signalled that there will be upsurge in prices of utilities as it is mulling a cut subsides. With the holy month of Ramadan approaching, people are fearing a volatile kitchen market. Now that the Russia-Ukraine war is going to push the inflation further up, it may lead to a decline in the economic growth to some extent.