Economic and political crisis in the UK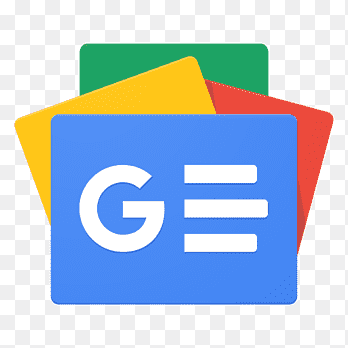 For all latest news, follow The Financial Express Google News channel.
Rishi Sunak, a former hedge-fund manager and Chancellor of the Exchequer (Treasury Chief) formally assumed his office as new Prime Minister of the United Kingdom (UK) on Tuesday, October 25. He is the first non-white person to be British prime minister. He faces daunting economic and political challenges. The Conservative Party to which he belongs is deeply fractured and the economy faces a storm of economic problems. All that will test the political skills of Sunak who has been involved in national politics for only seven years. Also, Sunak is the 3rd Tory prime minister in seven weeks hurtling off the Tory party conveyer belt.
The Conservative Party has a notorious reputation for pulling out the knives on their leaders and Margaret Thatcher was the best example of that. In this context Tariq Ali said, "Tories have always been ruthless in dumping Prime Ministers who might lose them the next election: Thatcher, May, Johnson". Sunak better remembers this. The Financial Times also warned that "If Sunak can not quickly restore stability, an election is unavoidable".
Prime Minister Sunak in his speech outside Downing Street said, "Right now our country is facing a profound economic crisis. The aftermath of Covid still lingers. Putin's war in Ukraine has destabilised energy markets and supply chains the world over". He further added, "I will place economic stability and confidence at the heart of this government's agenda. This will mean difficult decisions to come". Of course, his difficult decision is a code word for imposing sweeping expenditure cuts. But more importantly, he failed to mention that the UK economy is facing a crisis of economic decline.
Sunak inherits a sizeable majority in Parliament following Boris Johnson's 2019 election victory, so he is theoretically in a position to push through legislations he thinks necessary. But his party is deeply divided and he himself is considered as a divisive figure within the party and was largely blamed for the demise of former Prime Minister Boris Johnson, after he quit his position as Chancellor. The Conservative Party now has its lowest rating in the polls in decades adding one more formidable challenge for him to lead the party to a victory in coming election due in 2024.
The Conservative Party is largely dominated by 50+ elderly prosperous to relatively prosperous property owning white members. A very large proportion of these Tory Party members are known to be racists and Islamophobic. Many would have voted for the far-right party UKIP if it stood the slightest chance of winning the election.
The party has been veering towards the far-right for a considerable period of time. Boris Johnson finally gave shape to the far-right tilt with his Brexit agenda, of which Sunak was an ardent supporter. He also voted to leave the EU without a withdrawal agreement. This is why Sunak got very decisive backing from very hardcore Brexiteers in his bid for the power.
The UK is the only G-7 economy that has failed to achieve its pre-pandemic GDP level by the middle of this year. Since 2016, the UK economy has declined from being 90 per cent the size of German economy to being just 70 per cent now. It is estimated that the UK economy fell by 2 per cent since the 2008 financial crash while the economies of Germany and France grew by 27 per cent and 34 per cent respectively. In fact, the UK economy has been flat-lining since the 2008 financial crisis.
According to the Office of National Statistics the UK economy shrank by 0.3 per cent in August. Some rating agencies consider the UK is already in a full year recession. According to the Food Foundation, one quarter of UK households are now in food poverty. Out of a 68 million UK population, 14.5 million people live in poverty, including 8.1 million working-age adults, 4.3 million children and 2.1 million pensioners.
Resolution Foundation chief, Torsten Bell argues that long-term real-wage stagnation and a convergence between the incomes of the poor and the middle has left UK households more exposed than those on the continent. The UK's is now in the midst of a deepening cost of living crisis,
According to a research report published in September by the Legatum Institute found that even if the previous energy cap on annual average bills stayed at £1,971, another 1.3 million people would be thrown into poverty. Under measures enacted by Truss, average household prices were capped at £2,500.
The UK continues to face daunting economic challenges with inflation returning to a 40-year high at 10.1 per cent in September and a looming recession, rising interest rates, soaring energy prices, ongoing supply chain disruptions and continued industrial unrest with widespread strike actions. The most accurate level of inflation, RPI, is heading towards 13 per cent, but this is being outstripped by food inflation which has soared to 14.5 per cent. For the poorest who rely on budget food items, it is even worse, with the cost of these rising by 17 per cent.
Things are unlikely to get any better that Liz Truss has gone and Rishi Sunak has taken over the rein. The problem is systemic and runs much deeper and goes back farther than the tenure of the few most recent prime ministers. In fact, Sunak quickly worked to form a cabinet with an emphasis on continuity and stability and retained Jeremy Hunt to remain as Chancellor of the Exchequer who to regain market confidence will have to undertake spending cuts and tax increases. Such measures are likely to aggravate a recession.
The UK's economic woes that started in the 1970s led to Thatcher gaining her position as prime minister. Thatcher's neo-liberal economic policy measures led to even more profound economic transformation since the early 1980s with the onset of neo-liberal market economy.
Neo-liberal economic policies pursued over the last 40 years have failed miserably to address the growing economic malaise facing the country. Now whom George Monbiot calls neo-liberal Ultras, having taken over the government, they completely ditched the traditional conservative value of noblesse oblige as well as overturned the social democratic consensus that prevailed from the end of the WWII until the end of 1970s. In fact, as Monbiot observed, "the country is ripped apart by this neoliberal experiment" as reflected.
The socio-economic changes have been so profound since the UK economy has become the vanguard of a new global economic system now known as "rentier economy", where economic activities are guided to earn unearned income which is also known as economic rent. The drive for unearned income has made a deep mark on the business culture of the country.
Between 2008 and 2021, the UK economy could not even recover from the 2008 Global Financial Crisis (GFC), let alone Brexit and the pandemic. Since the mid 1980s the real income in the UK has been on a downward trajectory and income inequality has been on the rise creating deep social and political divide. Also, the deep ideological division that exists within the Tory party have reduced it to a shambles and are so deep rooted that they cannot be eradicated.
The political drama that is taking place now in the UK will further worsen the economic prospects of the country now almost in the throes of recession. There is no reason to believe that Sunak is going to be able to immediately change any thing. The current political instability which the Economist termed the UK as "Britaly" (Economist, October 19) is just a symptom of long and deep-set British decline. The Economist further added to describe the current situation as "A country of political instability, low growth and subordination to the bond markets". In fact, a political economist opined that the UK economy for decades faced "catastrophic equilibrium", an economy that simply cannot move beyond stasis and stagnation.
The Bank of England's (BoE) on Thursday (November 3) jacked up its key interest rate to 3 percent, up from 2.25 percent and warned the UK risked being plunged into the longest recession in 100 years.
Countries like the UK in decline can become very dangerous and unpredictable and try to reverse the process by resorting to some adventurous means. The move from neo-liberalism to Ultra-neo-liberalism blended with nationalism and geopolitical crusading under the former Prime Minister Truss was one such adventurous attempt to rejuvenate the country. So was Boris Johnson engineered Brexit to make "Global Britain".
Now it is Sunak's time to reignite great power dreams for his country at a time when the country is in a terrible declining phase to save his position, if not the country. Sunak wrote in the Daily Telegraph that his values are "Thatcherite" and he was running as a Thatcherite while he was campaigning to succeed Boris Johnson. So, not much different from Truss, only he would be cannier and more adroit.
Sunak's performance as Chancellor of the Exchequer under Boris Johnson is rated as rather very poor. Also, while he was holding the position of Chancellor, he and his wife used tax loopholes to avoid paying taxes on their overseas incomes at time when he was raising taxes for millions of people in the UK. Sunak also retained his green card for two years while being Chancellor which meant he was a permanent resident of a foreign country while overseeing economic dealing with that country, i.e., the US.
Meanwhile, US President congratulated Sunak in a Tweet and on Monday (October 24) described the naming of Britain's first non-white prime minister as "pretty astounding, a ground-breaking milestone."
United States President Joe Biden and the UK's new Prime Minister Rishi Sunak (Biden mispronounced the new Prime Minister's name as "Rashee Sanook) in a first phone call on Tuesday (October 25), the two leaders reaffirmed the 'special relationship' between the United States and Britain and would work together to advance global security and prosperity.
The two leaders agreed on the importance of working together to support Ukraine and hold Russia accountable for its aggression. Biden and Sunak also agreed to "address the challenges posed by China," which Washington has identified as its top geopolitical and economic rival on the world stage. Downing Street indeed acknowledged that the pair "discussed the extent of UK-US cooperation, both bilaterally and in regions such as the Indo-Pacific".
While Sunak is a self-proclaimed Thatcherite (a right wing Conservative) and claims that he has "no working class friends" but only "friends from upper class and aristocrats" and Joe Biden prides himself as liberal (in the US that is equivalent to being progressive) would not stand in the way to further consolidating the "special relationship" between the two countries which means the UK will continue to be the principal ally in Europe in supporting the US in achieving its (US) foreign policy and strategic objectives around the world. As in Afghanistan and Iraq in the past, and now in Ukraine, therefore, British policy will remain in lockstep with the US regardless of President Biden's inability to pronounce the British Prime Minister's name correctly.
The UK is very actively involved in the US led NATO war against Russia in Ukraine as it was actively involved in Afghanistan and Iraq. The UK also remains at the forefront as a part of NATO naval deployment to regularly patrol the South China Sea. Russia has accused the UK navy of sabotaging the Nord Stream pipeline. Russian Ambassador to the UK Andrei Kelin has told Sky News that the UK is "too deep" in the Ukraine war. But for the US most important issue now that the UK does not further add more to market chaos and put more inward focus to get the economic basics back on track.
Also, now serious political crisis is also brewing within the US. According to Barbara Walter, a Professor at the School of Global Policy & Strategy at the University of California, San Diego who studies civil wars and recently published a book titled "How Civil Wars Start" worries that the US is headed towards one. She is no lefty, but very much an establishment figure with a consulting role with the CIA on civil wars. US President Joe Biden also a couple weeks ago addressed the nation in primetime to warn that the midterm elections may bring "chaos," "violence" and "disunion". No US president has addressed the nation with such warnings before.
Rising energy prices caused by the US led NATO war against Russia in Ukraine, which Sunak called a "terrible war that must be seen successfully to its conclusion" meaning decisively defeating Russia. He retained Ben Wallace as defence minister. Wallace was in Washington for an emergency meeting to assure the Biden administration of the UK's full support for the US led NATO war against Russia in Ukraine at a time when Truss was being eased out of her office.
Standing firm on Ukraine for Sunak would be rather an easier task, but continuing conflict in Ukraine means continued high oil and gas prices. Yet, both the UK and the EU show no sign of going for a diplomatic solution but resolved to go for a comprehensive Russian defeat or the regime change in Moscow as a means to end the conflict. There is no sign of either of these two outcomes being realised. These are just NATO's wishful thinking.
It is very difficult to imagine how NATO can decisively defeat Russia even with all the failings and deficiencies of the Russia army as are regularly churned out by both the corporate and publicly funded media in the West. Therefore, the only means of ending the war is through diplomacy. But diplomacy is also unlikely to get anywhere given NATO's intent on total defeat of Russia until the two sides have fought each other to a standstill.
The US, UK, EU and their allies tried to tighten the economic seize on Russia by imposing sanctions with a special focus on Russia's energy exports but revenue from energy exports has gone up in 2022 relative to 2021.
The UK economy is facing a crisis of economic decline which has led to the intensification of political crisis as reflected in rising political instability and unrest. Sunak's likely government spending cuts will lead to an even deeper economic and political crisis. Also, blaming a select group of foreigners for its economic woes such as via Brexit against Europe and via Ukraine against Russia or the cry of "illegal immigration is out of control" by Suella Braverman will not really distract people's attention when they are faced with lack of food and fuel.