Fed rate hike hints at global recession that will hurt Bangladesh also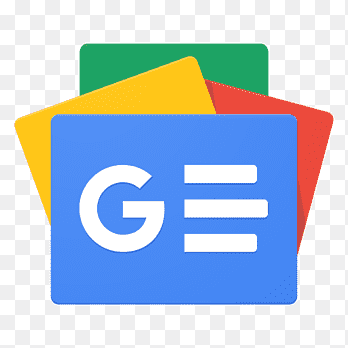 For all latest news, follow The Financial Express Google News channel.
The International Monetary Fund (IMF) cut global growth forecast again very late last month warning that high inflation and the conflict in Ukraine could push the world economy to the brink of recession, if left unchecked. A couple days after this announcement, the US Department of Commerce reported that the US economy shrank for the second quarter in a row, a situation often considered as a "technical recession".
Real GDP of the US decreased at an annual rate of 0.09 per cent in the second quarter of 2022, following a decline of 1.6 per cent in the first quarter. According to the US Bureau of Economic Analysis (BEA), the smaller decrease in real GDP in the second quarter primarily reflected an upturn in exports and a smaller decrease in federal government spending. But the overall second quarter decline in real GDP was also reflective of decreases in inventory investment, housing investment, government spending at all levels of government and business investment.
However, it is to be noted that the data for the second quarter represent an advance estimate, and more complete data will be released this month (August). A recession is a prolonged downturn in economic activity, most often defined as two consecutive quarters of decline in a country country's GDP. This definition is known as a technical definition of a recession. A recession usually produces declines in output, employment and consumer demand.
According to Federal Reserve Chair Jerome Powell, the US economy is experiencing significant slowdown in consumer spending and activity in the housing industry, but labour market remains extremely tight, with unemployment rate near a 50-year low, job vacancies near historical highs and wage growth elevated.
According to the US Bureau of Labour Statistics (BLS), as of June, 2022, unemployment rate in the US was 3.6 per cent. The labour force participation rate at 62.2 per cent, and employment-population ratio at 59.9 per cent were little changed over months. Both measures remain below their February 2020 values which stood at 63.4 per cent and 61.2 per cent respectively. Therefore, the lower unemployment rate ought to be viewed in the context of the lower labour force participation rate to get a clearer picture of the unemployment/employment situation in the US.
US Treasury Secretary Janet Yellen very late last month asserted that the US economy was not in recession and she would be surprised if the National Bureau of Economic Research (NBER) declared it was. The main reason for this assertion is the low rate of unemployment (3.6 per cent). However, there is always a lead time for unemployment as an indicator to show up as the economy moves into a recessionary phase. Also, Covid1-19 has caused some structural changes to the labour market in the US and other countries.
In the US, even if GDP figures show a shrinking economy, there is no recession in the US until the NBER says so. The NBER will make a determination based on its own definition of a recession which is that there is a significant decline in economic activity lasting more than a few months visible in industrial output, employment, real income and wholesale and retail trade. There is a panel of eight NBER economists to decide whether the US is in recession or not.
The quarterly GDP decline announcement comes after the Federal Reserve delivered another 75 basis-point (0.75 percentage points) interest rate hike made on July, 27 and suggested more to come, if necessary, in coming months. Inflation in the US rose to 9.1 per cent in June, 2022, the highest since November,1981 from 8.6 per cent in the previous month, driven mainly by food and fuel prices.
Powell also said that the Federal Reserve was determined to take necessary measures to bring inflation down to its 2 per cent target and the process is likely to involve a period of below trend economic growth and some softening of labour market conditions. He also said, "we need a period of growth below potential (GDP) to create some slack".
In his drive to raise interest rates, Powell continually refers to the "tight labour market" in which demand must be brought to balance supply. Former US Secretary of Treasury Larry Summers has said that containing inflation will induce higher jobless levels for five years or a 10 per cent unemployment rate for at least one year.
Therefore, the Federal Reserve will not ease back on signs of a recession. The markets are factoring in a next rise of 50 basis points to be followed by increases of 25 basis points at the two subsequent meetings scheduled for this year.
While the US economy is showing strong signs of slowing down, the world's second largest economy China's growth in the June quarter was just only 0.4 per cent, with estimates for growth in coming months revised downward. And the third key driver of the global economy, the European Union (EU) with rising inflation reaching close to 9 per cent is just on the edge of recession. The EU's statistical office, Eurostat, reported at the very end of last month that the EU overall grew by 0.6 per cent compared to the previous quarter.
Germany accounts for 21 per cent of the EU's GDP and its economy stalled in the second quarter of 2022 compared to the previous quarter. The outlook for the rest of the year for Germany remains challenging as energy crisis persists and inflation and interest rates remain high, with a recession becoming more likely.
Whatever the future path the US interest rates may take, the latest Federal Reserve decision to further raise interest rates will tighten global monetary conditions and increase recessionary trends adversely impacting on economies such as Bangladesh. Input costs have also risen in part due to supply side constrains and the US led proxy war in Ukraine and climate disasters have disrupted productions in many parts of the world.
Even before US and EU sanctions on the key Russian commodities began affecting actual supply, global financialised commodities futures market speculators began driving up commodity prices in anticipation of sanctions on Russia which is eventually taking effect. They were followed by global shipping companies to jack up their freight charges in anticipation of sanctions and joined in by shipping insurance companies to do the same. The commodity speculators, shippers and insures joined in together and have been able to further jack up prices once the effects of US and EU sanctions on Russia started to bite.
The IMF cut global growth forecast again to 3.2 per cent this year and 2.9 per cent for 2023. Furthermore, the US led NATO proxy war against Russia in Ukraine and the sanctions on Russia could split the global economy into geo-economics blocs with implications for cross-border payment systems and reserve currencies signaling that globalisation is fading, a process that was initiated by President Donald Trump, chipping away the very foundation of global open trading system by waging trade wars.
Countries like Bangladesh significantly benefitted from trade globalisation through increased participation in global trade as a low-cost producer which has a direct disinflationary effect. This effect works via lower imported inflation and also via decreasing the average mark-ups of domestic firms in the face of tougher foreign competition.
Furthermore, globalisation has enabled countries to participate in global value chains (GVCs) which have contributed to lower inflation by exerting downward pressures on unit labour costs by raising productivity and reducing wage growth in importing countries when low wage countries like Bangladesh are integrated into global supply chains. The increased cross-border trade has led to increased competition and comparative advantage. This means lower prices and trading nations have competitively suppressed price pressures. Now as the world is heading towards competing geo-economics blocs and continuing armed conflicts ignited by the US from Russia in the West to China in the East, stable low prices are likely to be a thing of the past,
Such a split will reverberate through an economy like Bangladesh with rising food and fuel prices. Bangladesh now faces challenges in many fronts. Exports, investment, remittances and growth are expected to be negatively impacted as countries and regions such as the US, the UK and the EU are sliding into recession. The resulting consequences are fewer jobs, lower income and poverty when 50 million people accounting for 30 per cent population are already living in poverty as estimated in 2020. It is estimated that over the next decade about 2 million job seekers will be entering the labour market each year.
Bangladesh recorded its all time high current account deficit at US$18.70 billion during the 2021-22 financial year (July-June). A widening trade deficit coupled with decreased remittances contributed to this current account deficit (FE, August 2). Apart from export earnings, Bangladesh relies on remittance, foreign direct investment (FDI) and development funds to finance its current account deficits. With declining foreign exchange reserves and a depreciating currency, the country is now faced with strong headwinds. Climate change also poses a formidable risk for the country, in fact, Bangladesh ranks as the 7th most vulnerable country from the climate change induced impacts.
While the World Bank projected a growth rate of 6.4 per cent for 2022 and 6.7 per cent for 2023 for Bangladesh, its economic fortunes are too tightly tied to a single low-tech industry and overseas remittances. Remittances help ease balance of payment constrains including a positive impact on a number of development indicators and a significant source of income for families, but at the same time remittances can increase the consumption of non-tradable goods and raise their prices, appreciate real exchange rate thus causing the receiving country's loss of competitiveness in the tradable sector.
Overseas influences have contributed to a large extent to the current economic challenges faced by Bangladesh as reflected in fuel shortages, declining foreign exchange reserves, rising inflation but there are also domestic factors that have contributed to further intensify these challenges. They include shortages of domestic savings, foreign exchange, domestic skill formation, inadequate social and physical infrastructure and rising income inequality. Of particular concern is the current energy shortages indicating the lack of an effective energy policy.
In view of the challenges and risks faced by the Bangladesh economy, sweeping structural reforms are urgently needed where the RMG industry could be used as a springboard to diversify the manufacturing sector capable of producing more complex manufacturing products. The structural reform agenda also needs to include policies to raise factor productivity, investment in skills development, improve business environment and governance, strengthen public institutions including scaling up climate change resilience. Such reform measures will help enable the country to move steadily up the income ladder and better equip the country to withstand both internal and external shocks.