Giving NTMs adequate space in budget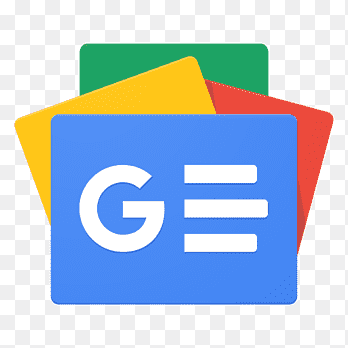 For all latest news, follow The Financial Express Google News channel.
The country's private sector, the ultimate driving force of the national economy, is yet to prioritise Non-Tariff Measures (NTMs) in its agenda of actions. Over the years, several steps have been taken to keep the NTMs high on the agenda. With research support from experts, some works were done. Nevertheless, the focus on capacity building to deal with the NTMs is still not very strong.
Trade bodies representing the country's private sector players are mostly concerned with fiscal measures, incentives and trade barriers originating from infrastructure adequacies. But there is a lack of intense focus on NTMs. The Federation of Bangladesh Chambers of Commerce and Industry (FBCCI) recently placed a set of proposals to the government ahead of national budget for the next fiscal year. Reviewing the proposals one could find that focus on NTMs is quite scattered and indirect. The apex trade body requested the government to provide some support for research and development, and improve the testing laboratories. These are some essential tools to deal with NTMs, but not sufficient.
It is to be noted that NTMs are official policy measures on export and import, other than ordinary customs tariffs, that have potential effect on international trade in goods. It includes wide range of measures including technical regulations, standards, customs procedures and others. Non-Tariff barriers (NTBs) are generally some of the NTMs when improperly applied to restrict or discourage export or import.
In Bangladesh, there was a misunderstanding for quite some time on NTBs among the businesses and exporters. In many cases, they were not able to precisely differentiate between valid NTMs and trade-restrictive NTBs. The situation has, however, changed significantly in the last one decade. There is a lot of progress on the understanding of NTMs as distinctly different from NTBs. Businesses and experts joined hands to capacity building in this regard. Policy makers also extended their support. At least two leading trade bodies have set up NTM desks in their secretariats.
Capacity building to deal with NTMs is a continuous process. It requires indepth understanding as regards standards, sanitary and phyto-sanitary (SPS) measures, technical barriers to trade (TBT), testing and certifications, customs formalities etc.
In the global market, Bangladeshi products are competing with other similar types of products produced by the manufacturers of other countries. Complying with standards as well as other NTMs of the importing countries is the key to maintaining presence in those markets.
In fact, governments of most countries are no more setting and revising the product standards. Governments are actually accommodating the demands and requirements of the businesses while multinational entities are setting new standards and revising the previous ones. Take the example of ready-made garment (RMG). Global brands like Zara or H&M are providing their requirements for apparels, including compliance standards for Bangladeshi manufacturers. In this way, the global brands are setting the standards and Bangladeshi exporters have to comply with these to continue with exports.
In the changing world, both the developed and developing countries are increasingly conscious about health and environment issues. So, health and environment policies are driving the businesses to set higher standards. While governments are outlining these broader policies, the companies are setting their own new standards in line with the broader policies.
Stringent SPS and TBTs are difficult for countries like Bangladesh to comply with. SPS measures are applied to protect human, animal and plant lives from diseases, toxins and contaminates. TBT measures are technical regulations and procedures for assessment of conformity with technical regulations and standards. These technical measures of NTMs are wide-ranging and have to be dealt with to tap the markets. WTO rules are there to discipline these measures.
Another critical aspect is that NTM is not only an international trade issue but also a domestic issue. Bangladesh has to import huge amount of raw materials, intermediate products and finished goods for local consumption. Allowing imports without the right standards in the absence of a comprehensive NTM regime is a big threat to human health and environment.
A study conducted by the International Trade Centre (ITC) showed that that around 91 per cent of Bangladeshi exporters are affected by burdensome NTMs and other obstacles to trade while the ratio is 53 per cent for the Bangladeshi importers. Again, the regulations of the trading partners or importing countries comprised 77 per cent of the NTMs faced by the country's exporters while 23 per cent of the reported NTMs were related to Bangladeshi regulations on exports.
These findings clearly indicate that focusing only on export-side NTMs is a wrong approach. Import-side NTMs are equally important and have long-term impact on the economy. If the private sector gives adequate priority to NTMs in its long-term business and strategic planning, the government will be induced to take necessary measures in the national budget in this regard. Although a few measures are available in the budget, there is no specific focus on the matter. Leading trade bodies may do some exercise to dig out the budgetary measures taken in the last couple of years. Allocation for Bangladesh Standards and Testing Institution (BSTI) is an indicator of the budgetary steps for the NTM-related areas.
In the last budget speech, the finance minister did not mention anything about the NTMs or related issues. Even the Seventh Five-Year Plan (7FYP) puts negligible emphasis on the matter. Thus, the overall issue of NTMs is almost lost in the country's development policy documents.
As Bangladesh is now on the road to graduation from the Least Developed Countries (LDC) status by 2024, it will have to prepare to comply with more NTMs while exporting. The government needs to come forward with some strategic steps, preferably in the upcoming national budget.