While the global economy remains on track to recovery from the Covid-19 induced crisis, uncertainty still looms large over the economic outlook. It appears now that the road ahead in 2022 will be largely marked by fresh restrictions imposed by governments to tackle a virus that continues to outwit experts with implications for economic growth. But the proverbial elephant in the room inflation remains the major concern. Higher inflation will lead to monetary policy divergence that could see turbulence in financial markets. Emergence of new variants of the coronavirus, surge in consumer demand for goods coupled with supply bottlenecks, tighter labour markets, and rising commodity prices are affecting low income household the hardest.
OECD Secretary General Mathias Corman said, "The strong rebound we have seen is now easing and supply bottlenecks, rising inflation, and the continuing impact of the pandemic are clouding the horizon. The risks and uncertainties are large".
Even the growing fear is that if inflation continues while growth slows and wages stagnate, global economy may enter a period of stagflation or more precisely, recession combined with inflation not seen since the time of the 1970s energy crisis.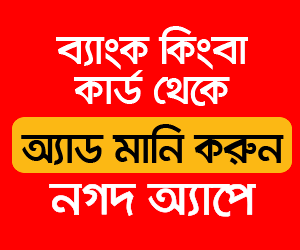 Larry Summers, the former US Secretary of Treasury and a Harvard Professor told Stephen Flanders of Bloomberg that he feared inflation would run higher than most everyone else expected, and said "We are already reaching a point where it will be challenging to reduce inflation without giving rise to recession".
Summers further added that the US economy might experience a double whammy of recession and secular stagnation which is a condition marked by very weak growth and persistently low interest rates. In fact, an economy facing secular (long-term) stagnation as against cyclical (short term) stagnation may require very low to even an interest rate below zero to bring about a balance between savings and investment. He further opined that "running the economy hot" was unlikely to help US workers get a larger slice of the economic pie.
A general consensus has emerged that the important issue for 2022 and beyond is how the global economy will deal with inflation, which has now reached 6.4 per cent in the US, the largest economy in the world. However, inflation dynamics will vary by country as supply disruptions and labour markets stabilise at different rates. While inflation sharply increased in the EU by 4.9 per cent and in the UK by 5.1 per cent in 2021, it remains much less of a concern for China and Japan. China recorded an inflation rate of 1.07 per cent and in Japan inflation remained in the negative zone at -0.17 per cent during the same year.
Inflation can help to achieve higher nominal growth rates and help reduce debt to GDP ratios and can forestall the long standing risk of deflation in the Eurozone. But rising interest rates to counter the inflationary pressure will push up the debt servicing costs and ability to run budget deficits thus exacerbating the risks associated with debt already accrued. According to the Bank of International Settlement non-financial sector global debt of reporting countries stood at US$226 trillion by the end the second quarter of 2021, equivalent to 273 per cent of global GDP.
Emerging market and developing economies (EMDEs) will be hit harder with depreciating currencies and capital outflows as interest rates rise in developed countries, especially in the US. These countries are also struggling with servicing foreign currency denominated (mostly in the US dollar) debt as the US dollar appreciates and rising inflation in much of the world. The US dollar has appreciated largely due to strong US growth and higher bond yields.
A major factor in making any forecast for the global economy in general or for any particular country or a region still remains the path of the pandemic and capacities of countries around the world, in particular advanced economies to cope with surges in more serious variants of the virus. Therefore, the pandemic will likely remain a headwind for the first half of 2022.
Given the numerous drivers of the outlook over the coming year, overall, economic outlook for 2022 broadly looks positive as indicated by various forecasting agencies' projections. In the big picture terms, the post-pandemic recovery is expected to continue in 2022 with the trend of growth in the US, the Eurozone and China. For EMDEs, tighter global financial conditions could put significant stress on some of them. But the impact of such financial conditions will likely be significantly moderated by strong external demand from developed countries and further a catch-up recovery from the pandemic.
According to a report published in early December, the UK based Centre for Economics and Business Research (CEBR) said that global economic output would surpass US$100 trillion for the first time in history next year (2022) despite the Covid-19 pandemic. Referring to the year-end emergence of Omicron variant of Covid-19, the report further adds an optimistic note by saying "much improved immunity in many countries allows for less harsh restrictions, whilst greater economic adaptability means that renewed restrictions cause less of a blow than [previously]".
However, the report also adds a cautionary note and says, "We hope that a relatively modest adjustment to the tiller will bring the non-transitory elements under control. If not, the world will need to brace itself for a recession in 2023 or 2024".
The broadly positive outlook for the global economy in 2022 is also supported by major global forecasting agencies. The global GDP growth rate for 2022 varies from 4.3 per cent (Oxford Economics), 4.5 per cent (Scope Ratings), 4.6 per cent (Fastmarkets), 4.7 per cent (Morgan Stanley) to 4.9 per cent (IMF).
One main reason for such an optimistic outlook is because governments, unlike after the Global Financial Crisis, are not planning to tighten the belt anytime soon, with government spending and investment set to remain elevated and vaccination rates to continue to rise. Overall, risks to the economic outlook in 2022 is also mostly on the downside.
The US economy has been on a roller coaster ride for the last two years due to effects of the pandemic and the Federal Reserve has been putting increased focus on fighting inflation that is running 30 years high. But consumer demand remains strong with the unemployment rate down to 4.2 per cent and industrial output showing a modest upward trend. Therefore, economic growth rates are still forecast to be above pre-pandemic levels despite the failure of President Joe Biden to get the support necessary to pass his US$1.8 trillion Build Back Better plan where economic stimulus was weaved into it.
It is now estimated that the US economy will grow by 4 per cent in 2022 with the unemployment rate falling to 3.5 per cent by the end of 2022. The economic growth in the US will largely be driven by consumption which accounts for about 70 per cent of GDP. Output in the Eurozone is expected to grow by 4.3 per cent, the UK by 5.0 per cent, Japan by 2.6 per cent and China by 5.0 per cent in 2022. Emerging market economies excluding Chins are forecast to grow by 4.8 per cent during the same year.
However, the output gap is much larger in the Eurozone than in the US. As the US economy has already surpassed the pre-pandemic level, it is on course to close the output gap by the middle of 2022 and the Eurozone is expected to do that 2024. As output gap is closing in the US, prices will begin to rise in response to demand pressure in key markets. As a result of these differences between the US and Eurozone, there will be major policy divergences between the Federal Reserve and the ECB over the coming years.
The economic outlook for Bangladesh in 2022 also looks positive. Bangladesh economy expanded by 3.5 per cent in 2020, a significant achievement compared to most other countries around the world. The economy continued to accelerate despite the havoc caused by the Delta variant of Covid-19 virus achieving an estimated 4.6 per cent growth in 2021 which is far below the pre-pandemic growth rates attained by the country. The forecast rate for Bangladesh's GDP growth for 2022 varies from 5.1 per cent (World Bank), 6.6 per cent (IMF), 6.8 per cent (ADB) to 7.0 per cent (Fitch Ratings).
The ADB also made a forecast of inflation rate at 5.8 per cent for 2022. According to the Financial Express (December, 28) household expenditures on essentials like food and utilities rose by an average of 10-13 per cent while income rose by 4-6 per cent from the 2020 level. Therefore, it appears that Bangladesh like many other countries around the world will have to brace for inflationary surges in 2022 and beyond.
According to the Economist Intelligence Unit (EIU), Bangladesh will achieve growth in private consumption by 6.2 per cent, government consumption by 6.8 per cent, gross fixed investment by 6.5 per cent, exports of goods and services by 18 per cent and imports of goods and services by 9.8 per cent in 2022.
On an even more optimistic note, according to the CBER, Bangladesh will rank as the 24th largest economy in the world in 2036. This is a 13-place gain from the current 37th position.
While the global economy is on the way to recovery as reflected in growth forecasts, it will be a bumpy ride at least in early 2022. The current inflationary pressures even if caused by transitory factors and if they fade away, other inflationary forces such as likely wages growth resulting from tight labour markets will have to be dealt with. Supply chain bottlenecks are expected to ease in the course of the year.
2022 would also be a year when more of the emergency monetary policy measures will be unwound, while fiscal policy measures will remain supportive but much less so than what was in 2020 and 2021. There will be a global tightening of financial conditions triggered by the Federal Reserve's tapering and rising interest rates which are typically negative factors for EMDEs.
While overall the news is mostly optimistic for 2022, a great degree of uncertainty still remains about the path of the pandemic and the trends in inflation rate.
Wherever economic developments take us, I wish our readers a very happy and prosperous New Year.