Long wait for national minimum wage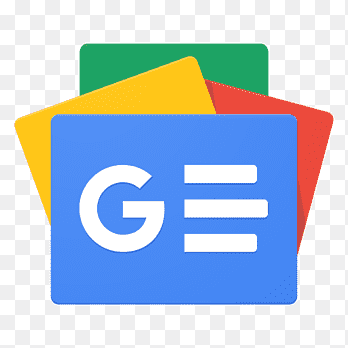 For all latest news, follow The Financial Express Google News channel.
Currently, there is no national minimum wage in the country. A strong reservation from the employers deters such a system to be in place. And it is very unlikely that the government would move in that direction in near future.
It was in 2001, when the government had announced a revised structure, fixing the monthly national minimum wage at Tk 1,200 ($ 15.5) for small and medium industries, and Tk 1,350 ($ 17.5) for big industries. Bangladesh Employers' Federation (BEF), the apex body for the country's formal employers, opposed the government decision and moved to the High Court.
The court had stayed the government decision due to procedural flaws in fixing the national minimum wage. Since then, there has been no attempt from the government to correct the flaws and introduce a new national minimum wage structure.
Arguments also exist both for and against a national minimum wage structure in Bangladesh. Employers argue that instead of a national minimum wage, sector-based minimum wage should be introduced. As productivity and profitability of different sectors vary, a uniform minimum wage is not beneficial for either the employers or the workers.
In fact, some sectors can afford higher minimum wages as they have higher capacity to pay than others. Again, some occupations may be more skilled than others, and workers in these occupations should get higher compensations for their higher level of productivity. Size of enterprises is also another consideration for minimum wages.
Labour leaders and rights activists argue that a national minimum wage structure acts as a benchmark for the sectors not having formal arrangement of minimum wage. They also hold that workers in the informal sector have already been suffering from lower and/or irregular payments. National minimum wage could actually provide a minimum legal protection for the workers and labourers engaged in all sectors, especially in the informal sector of the economy.
According to the latest labour force survey conducted by Bangladesh Bureau of Statistics (BBS), some 84.60 per cent of the country's employed people are now working in the informal sector. The number stood at 51.40 million in FY17.
Labour rights activists also argue that a national minimum wage never bars the sector-based minimum wages. Sector-based minimum wage is highly desirable to enhance the skill and productivity of the workers in different sectors.
To put it simply, minimum wage is the minimum amount of remuneration that an employer is bound to pay a worker for the work performed during a certain period and it cannot be reduced by collective agreement or individual contract.
The International Labour Organisation (ILO) encourages countries to set up a system of minimum wage. Its Convention-131 stresses on the minimum wage, but not necessarily, on a single national minimum wage. The Minimum Wage Fixing Recommendation, 1970 (No. 135), which accompanies the Convention, makes it clear that broad coverage can be achieved 'either by fixing a single minimum wage of general application or by fixing a series of minimum wages applying to particular groups of workers'.
Thus, ILO does not impose a uniform model of national minimum wage on all its member countries. Its Convention rather allows consideration of different national circumstances and different levels of economic and social developments while fixing minimum wages.
Bangladesh is yet to ratify Convention-131 of ILO, which keeps the country free from international legal obligation on minimum wage - whether it is national or sector-based. The country has also not ratified 62 other Conventions of the ILO, so far. It ratified 35 Conventions, of which 31 are in force.
Even if the government decides not to introduce a national minimum wage, it is important for the country to ratify Convention-131 and other related conventions for the greater interest of the labourers.
Most of the industries in the country are labour-intensive. But the labourers are generally deprived of their legal rights and benefits in a variety of areas. The ready-made garments (RMG) sector is a glaring example. Despite being the largest export-earner enjoying generous incentives year after year, the sector is yet to provide adequate minimum wage for its workers.
In fact, RMG workers in Bangladesh get the lowest wage (US$68) among the leading RMG exporting countries including China, India, Cambodia, Vietnam, Turkey and Indonesia. The government revised the wage structure for RMG workers in 2013 following a series of protests and violent incidents. Now the workers have been demanding revision of the minimum wage since the last two years, and the government has formed a tripartite wage-board to set new wage. Garment owners, represented by the Bangladesh Garment Manufacturers and Exporters Association (BGMEA), have also agreed to increase wage. But they are trying to keep the raise as minimum as possible and do not want to consider other legal entitlements and benefits of the workers.
In fixing minimum wage, it is important to fix the components of wage that can be considered as minimum. The calculation method of minimum wage is thus critical. ILO has a clear guideline in this regard, but a major problem with minimum wage system in Bangladesh is that it mainly focuses on financial compensation, and not on other related benefits adequately.